ASUS Transformer Prime with Ice Cream Sandwich available today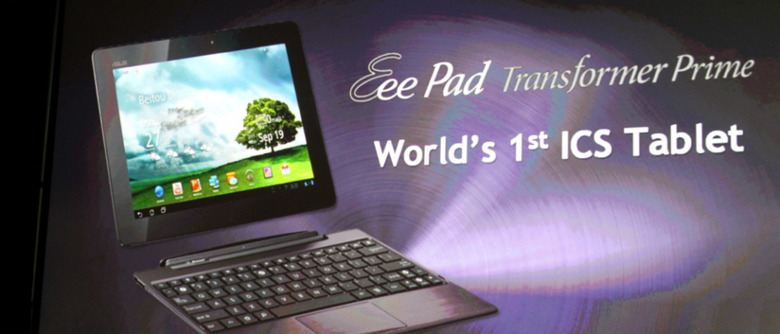 At the NVIDIA press conference during CES 2012 we've been told that NVIDIA's Tegra 3 processor, ASUS, and Google have collaborated to announce it as the world's first Ice Cream Sandwich tablet officially. Though you may well have heard of a few other Ice Cream Sandwich tablets out there thus far, none of them have been licensed by Google to have the Android Market. This also means that not only will ASUS and NVIDIA be pushing this tablet as the best, Google's on board too.
ASUS CEO Jerry Shen stepped on stage and spoke to the effect of how awesome this device is already and will be in the near future as well. Earlier we reported Ice Cream Sandwich would hit the Prime on January 12th, but now we have even better news. This release is happening right this second, the update is here, and it will be in stores SOON with ICS too. Yes, ASUS announced the update is rolling out starting today. Stay tuned as NVIDIA's press conference continues here at CES 2012.