ASUS Transformer 2 with double pixel resolution teased for MWC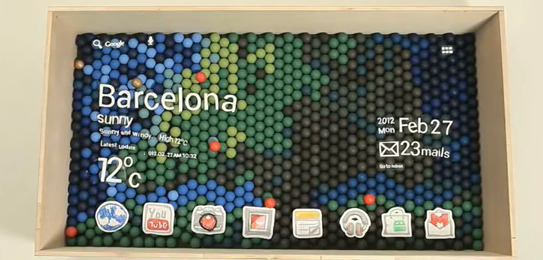 A video has just been released this week by ASUS for the Mobile World Congress 2012 release of a brand new tablet with "twice the detail, twice the fun." We must assume, of course, that this is not the same tablet we saw at CES 2012 in the Transformer Prime 700 series, instead we're banking on the idea that it's an upgrade for the original Transformer – this being less expensive and slightly less powerful than the Prime for more reasons than one. This would play into ASUS' plan for a two-tiered system of tablets where one is a premium model and the other is for the slightly more average consumer.
If you take a peek at the video, you'll see that it's quite obvious what ASUS is pushing here, a brand new tablet (or just an upgrade, again,) with twice the amount of pixels on the screen. Twice, that is, compared to the device which must already have been released. So what we've got going here is a tablet almost certainly – but possibly something smaller with the same sized display.
So there's still the possibility that this advertisement is for the ASUS Padfone as well, as there's a smartphone that plugs into a tablet, twice the pixels for twice the fun. Have a peek at the timeline below to see all the possibilities in both revealed and unrevealed (leaked or teased) items ASUS has presented thus far. We'll see you at Mobile World Congress 2012!