Asus offers world's smallest router called WL-330NUL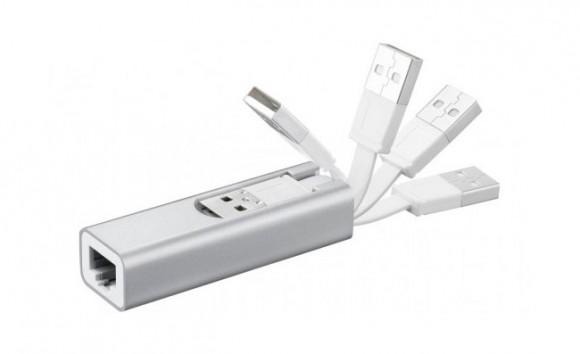 One of the products that showed up at CES 2013 that might not have caught your eye was from Asus. The product is called the WL-330NUL and is billed as the world's smallest full wireless network sharing router. The little device looks a lot like a flash drive in weighs only 25 g.
Asus briefly mentioned the device in one of its CES press releases, but the details were exceptionally scarce. All Asus let us know was that the device supported 802.11b/g/n Wi-Fi connectivity, supports various security protocols, and was designed to connect to computers via a USB connection. Asus also noted that the device is capable of receiving Wi-Fi and sharing wireless hotspots with other users via the integrated Ethernet port.
Asus was mum on pricing and availability for the little pocket router. However, the device has now turned up on the Expansys website for pre-order. The Expansys page lists the same specifications that Asus tipped in its CES press release.
The pre-order page also lists the release date as February 14 and while you can pre-order, the price is unknown. Rather than a real pre-order, this is more like reserving the product since we don't know how much it will cost and no charges are made to your credit card. Expansys says you can cancel at any time with no cancellation charges.
[via Expansys]