ASUS gets on the HSDPA bandwagon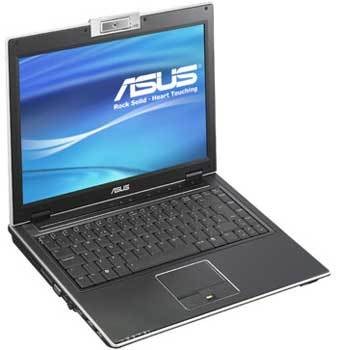 It's obviously a day for HSDPA cellular broadband-enabled laptops, after HP's earlier effort and now ASUS stepping up with a wireless wonder of their own.  Like the HP nc6400, the V2 is Intel Core 2 Duo powered and has a 14-inch screen; unlike it, however, is the built in 3-megapixel webcam which can swivel 240-degrees.  Aside from HSDPA there's also WiFi in a, b and g flavours as well as Bluetooth 2.0 and gigabit ethernet.
A fingerprint scanner takes care of security, while a choice of SATA hard-drives start at 80GB and work their way up to 160GB.  An optional docking station will also be available.  RAM can be maxed out at 2GB, while the graphics card is an ATI Mobility Radeon X1450 DDR2 256MB with 512MB of HyperMemory. 
No prices or availability details have been released.
ASUS [via Pocket-lint]