ASUS Eee PC 900A now under $300

It's not quite the $199 netbook we were originally promised, but ASUS seem to be celebrating the Eee PC's one-year birthday by dipping under the $300 barrier.  The ASUS Eee PC 900A, first announced back in August, is currently available at Best Buy for $299.99.  Your three Benjamins gets you an Intel Atom 1.6GHz processor, 8.9-inch display and 4GB SSD storage.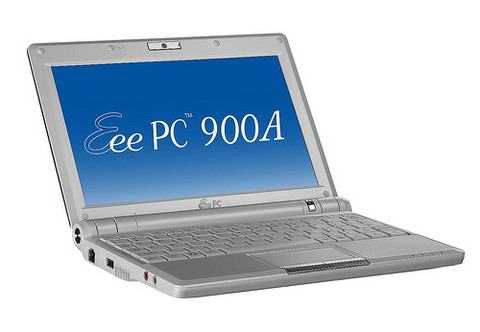 OS is Linux, RAM is 1GB but the battery is unspecified.  The 900A was originally tipped to use a 4-cell pack, but that model also only came in 8GB or 16GB versions; it's possible that ASUS have slipped in a 3-cell battery along with the SSD cut.
Nonetheless, an 8.9-inch netbook for that price is a good deal, and add the nearest chunky SD card to boost the onboard capacity and you've got a capable mobile companion device.  The cheap netbook is currently showing up with good in-store and online availability.
[via jkOnTheRun]