ASUS Eee PC 1002HA: S101 style, 1000-series price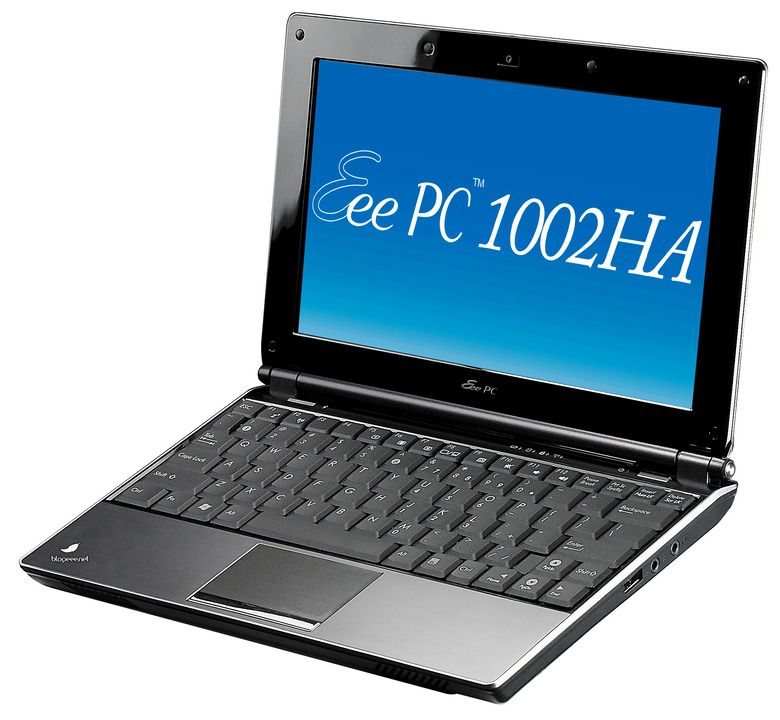 ASUS Eee PC S101 steal your heart but the current financial unpleasantness steal your cash?  How about some of the "luxury" netbook's styling at a slightly more affordable price, in the shape of the ASUS Eee PC 1002HA.  Weight and overall bulk is down compared to the 1000H, partly because the battery is also much reduced: apparently ASUS have gone for a two-cell, 4200mAh pack.  Other specs are predictable: Intel Atom 1.6GHz CPU, 1GB of RAM and 160GB hard-drive.
Ports, too, are standard with three USB 2.0, ethernet, VGA out, audio in/out and an SDHC memory card slot.  As with the rest of the Eee PC 1000-series it has a 10.1-inch LED-backlit display.  Actual measurements are 26.4 x 18.1 x 2.76cm, while weight clocks in at 1.2kg (compared to 1.45kg for the 1000H and 1.06kg for the S101).
Battery life from that minimal power pack remains to seen, and could be the Eee PC 1002HA's downfall.  Still, it's a stylish little devil, and could find admirers among those who find the crystal-encrusted S101 a little OTT.  Best of all, though, is the price, which is estimated at around €449 in Europe ($565).