ASUS 12-inch Eee Note due Jan 2011; Eee Note EA800 priced sub-$293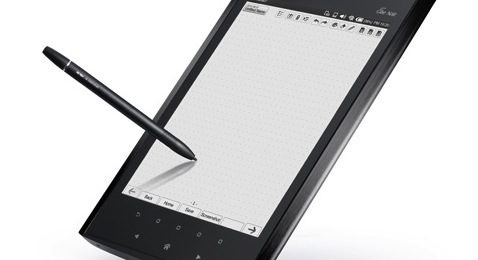 ASUS' 8-inch Eee Note EA800 ereader/tablet hybrid will launch in December with a roughly $261 to $293 price tag in Taiwan, and be followed by a larger, 12-inch version hitting the market in January 2011. The 12-inch Eee Note – which will be officially announced next month, DigiTimes claims – will presumably also use a grayscale LCD display and have an active digitizer and camera for digital notetaking.
However, while the EA800 is based around a Marvell processor, its 12-inch counterpart will supposedly use an Intel CPU, and there's talk of Windows being the OS rather than the first Eee Note's Linux system. It's considerably more expensive, too, with pricing tipped at around $900. Meanwhile, the ASUS Eee Reader DR-900 may well be delayed over fears it could cut into Eee Note sales.
Last month the company outlined its tablet plans, confirming two 10-inch Eee Pads – one based on Windows 7 running on Intel's Oak Trail platform, the other using NVIDIA's Tegra 2 and Android – priced between $499 and $599 for a March 2011 release. ASUS is also eyeing the 7-inch segment, planning either Tegra 2 or Qualcomm Snapdragon Android slates.