ASTRO File Manager enhanced for Android tablets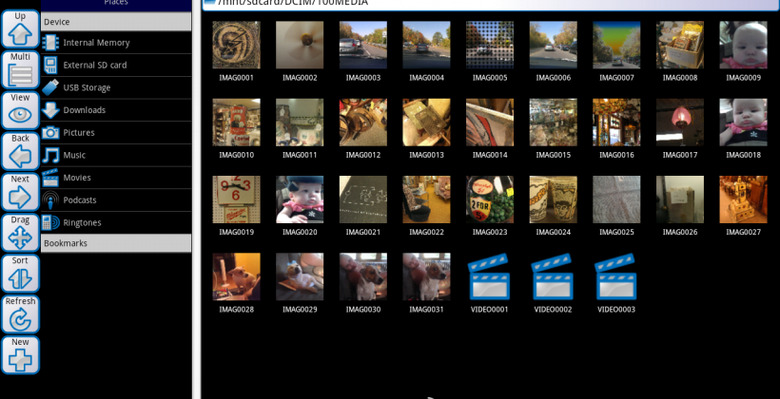 Up until this point with Android, I'd have said that this application was "enhanced for Honeycomb" as that's the current operating system made specifically for tablets – but as that's all about to change this week in Hong Kong, I'll just say "for tablets." This is ASTRO File Manager, an awesome little app that's made a big splash in both the worlds of Android hackers AND normal humans who just want to move their files around on their Android devices with the greatest of ease. It's all gotten a little bit easier this week with an update that utilizes your entire giant display.
Updating to the newest version of ASTRO File Manager, that being version ASTRO_3.0-203-std, will bring you split-screen selections, folders with lovely previews including thumbnails for photos and filetypes for others, and one-touch pop-up menu options all around. You can now drag and drop items inside the app instead of having to select Move or Copy and Paste from your menu, and the entire app has a new set of Advanced Settings.
There's also brand new single screens showing information about apps that you'd normally have to head to your built-in Applications screen to find, this including your ability to set up a selection of your apps features. With this of course comes the full force-close menu, lovely blue-tinted lines separating everything, and an overall newly refurbished aesthetic that'll have you wondering how you ever got along without it before.
Download ASTRO File Manager from the Android Marketplace right this second – you'll be glad you did!