Assassin's Creed 3 PC hit with a delay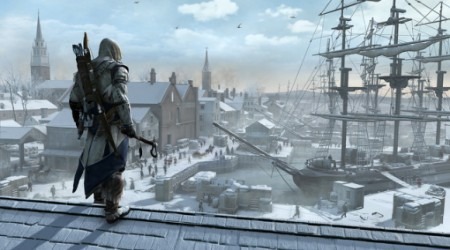 Assassin's Creed 3 looks to be the most exciting entry in the franchise yet, but unfortunately those who were planning to play it on PC will have to wait a little bit longer than those playing on Xbox 360 and PS3. Ubisoft has delayed the PC version of Assassin's Creed 3 past the originally planned October 30 release date, but didn't delve into specifics as to why. The publisher did say that it will launch sometime before Christmas though, so at least there's that.
Ubisoft creative lead Alex Hutchinson announced the delay during a panel today at the San Diego Comic-Con, and even though he couldn't talk actual dates, he did tell Joystiq that the PC version will still be releasing "near the console launch."
Of course, this is just the latest in a long, long line of PC delays coming out of Ubisoft. It seems that most – if not all – of Ubisoft's recent PC games have been hit with a delay at some point during development. The reason behind these delays is unknown; some claim that Ubisoft delays the PC version of its multiplatform games in order to persuade gamers to go for the Xbox 360 or PS3 version instead, while others are willing to give Ubisoft the benefit of the doubt and cite a need for additional polish. Whatever the reason, Ubisoft likes doing it a lot.
So, sorry to say it PC gamers, but it looks like you'll be left waiting past October 30 for Assassin's Creed 3. It could be worse though – Ubisoft could have just cancelled the PC version outright, so perhaps we should be thankful it chose not to go that route.
[via Joystiq]