ARM netbook & MID chips coming; new deal with Ubuntu backers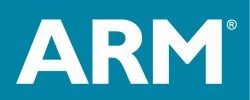 With AMD set to announced their netbook chipset strategy today, they're not the only three-letter company looking to take a bit out of Intel's Atom.  ARM have released details of their own plans, collaborating with Canonical – the commercial sponsor of Ubuntu – to optimize the Linux distro for the ARMv7 architecture.  ARM chips, such as the Cortex-A8 and Cortex-A9, are already found in multimedia and internet enabled devices like Archos' recent Internet Media Tablets, and the company believes that this – together with the chipsets' low power demands – will make them a force to be reckoned with in netbooks.
Working so closely with Canonical will mean that ARM can offer OEMs custom tailored integrations of chipset and OS, and do so at a fast pace.  The shift in focus is being described as a natural evolution for the two companies; according to an interview with LaptopMag both 8.9-inch and 10-inch systems are being considered, and ARM are not counting out working with Microsoft as well as Ubuntu.
"The always-on experience available with mobile devices is rapidly expanding to new device categories such as netbooks, laptops and other internet connected products. Working with Canonical will pave the way for the development of new features and innovations to all connected platforms" Ian Drew, vice president of Marketing, ARM
Of most interest to consumers will be the allure of all-day battery life.  If ARM can manage to replicate the netbook experience that users are used to, but stretch out use-time without needing to add a huge-capacity battery, they'll present a strong challenge to Intel.  Expect the first Ubuntu ARM distribution in April 2009.