Arctic Net's Cooler Scoop Mild Hypothermia in the Summer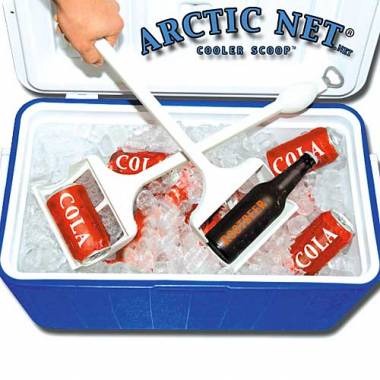 So you show up to the campsite, family gathering, or other gala and the cooler is filled with ice which puts it at about -4 million degrees Celsius, and you are thirsty, what do you do besides dig until you need an amputation? Instead you reach for the Cooler Scoop.
An ingenious device really, but it serves it's purpose well other than the fact that there aren't multiple scoop versions. The only problem appears to be the lack of length (looks about as long as a standard cooler lid) and the fact that it looks kind of cheap in quality.
Sadly this invention won't stop you, fully inebriated, from jumping headfirst into the cooler in an attempt to swim for your desired beverage. Pricing is $14.98 and it appears to be available now. Go get yours at Taylor Gifts
Cooler Scoop Prevents Ice Hands [via Gizmodo]