April Samsung Galaxy S III Launch In Consideration Says Top Exec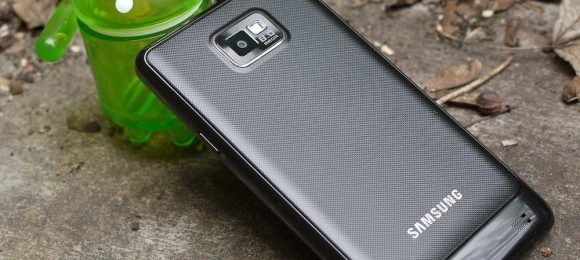 Samsung's Galaxy S III could still launch in April, it's been revealed, with the company considering pulling forward the debut of the much-anticipated handset from initial May estimates. Samsung Greater China President Kim Young-Ha revealed the potential timescale tweak at a press conference earlier today, the Maeli Business News reports, though the acceleration is yet to be agreed upon.
April has been a well-cited month by retailers and tipsters for the Galaxy S III to arrive, but Samsung has denied all such previous leaks. Instead, the company has merely said that it would launch the new phone sometime in the first half of 2012, having bypassed Mobile World Congress last month so as to reduce the period between unveiling the Galaxy S III and actually putting it on sale.
Nonetheless, Samsung's reticence to settle on a date hasn't stopped widespread speculation about the specifications of the new flagship. According to various leaks and rumors, the phone will have a 4.8-inch AMOLED display running at HD resolution, paired with an 8-megapixel camera, NFC for a wireless payments push, and a ceramic casing similar to Rado luxury watches. There's also been talk of a wireless charging system integrated as standard, and the whole phone being as little as 7mm thick.
Like Apple and Microsoft before it, Samsung is eyeing the Chinese market as the next big thing in potential growth, and the company believes there's room there for high-end flagships like the GSIII. Kim Young-Ha expects 40-percent growth for Samsung in China, Moneytoday reports.
[via The Verge]