Apple Watch Series 5 hands-on: Always-on display is a keeper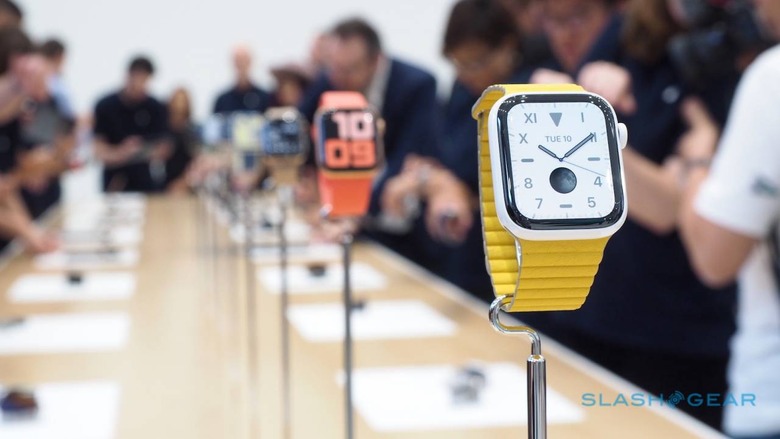 There's probably a long German word for the act of refining something which is already at the top of its segment, and if I knew what it was I'd be using it for the Apple Watch Series 5. Despite the best efforts of Google, Samsung, and others, the Apple Watch tends to be the go-to in smartwatches, not least for its combination of fitness tracking, design, and app functionality.
Now, it's getting an update. As someone who has been wearing the Apple Watch Series 4 since it launched last year – something of a record for my wrist and any one wearable – I was curious to see whether Apple could coax enough out of the replacement to capture my interest.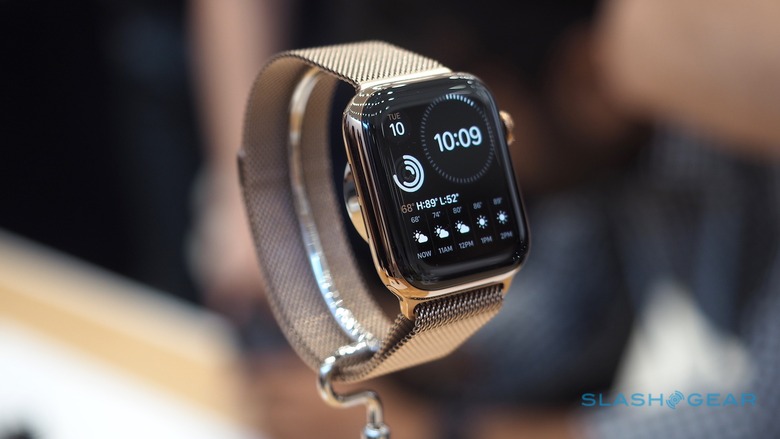 Turns out, they did – though the differences are fairly small. The big news is the Apple Watch Series 5's always-on display, which addresses one of the most-frequent frustrations of users of the earlier smartwatches. While their displays have generally been bright and clear, they're only active when you tilt your wrist and wake them up.
Most of the time, that's a casual "oh, I shall check the time" movement. Sometimes, though, the Apple Watch simply seems determined to be stubborn, and you have to do a massively exaggerated arm-roll just to get the screen to come on so that you can check the time. The new Series 5 fixes that.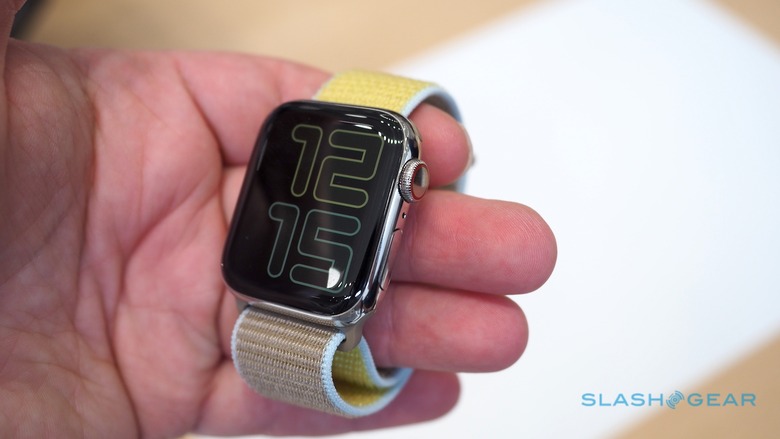 It's because of a new display, which is low-power enough to run 24/7 while you're wearing it, without cutting into the roughly 18 hours of battery life of the old model. Tilt your wrist and, like before the screen comes on fully. But, if all you wanted to see was the time, you can do that at a glance.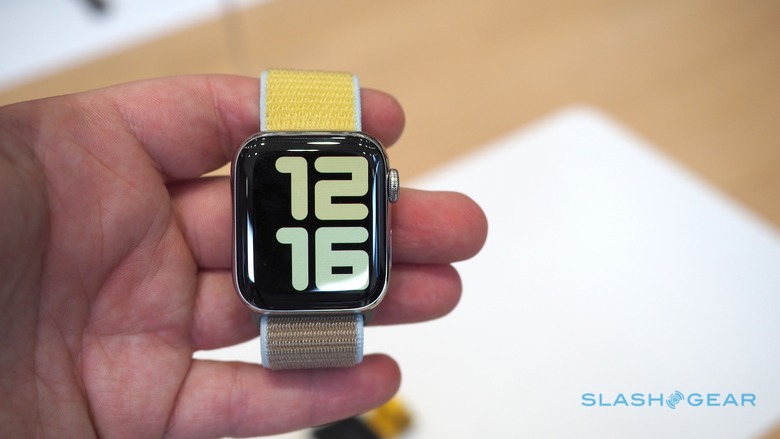 Apple isn't the first to offer such a display, but the Apple Watch Series 5's implementation feels the most rounded I've seen so far. For a start, the company's designers went to the effort of creating special versions of every preloaded watch face for the low-power mode, and they're not just dimmer. Some have graphics that are wireframe normally and then fill in when you wake the smartwatch properly; others pare back to more minimalistic complications. It makes it all feel very intentional and considered.
It's not just the always-on display which I'm pleased to see, mind. Apple has also squeezed in an ambient light sensor for the first time, meaning the Apple Watch Series 5 can automatically adjust its brightness levels according to the light levels in the room. It means that, if you've ever inadvertently half-blinded yourself with glare checking the time in a darkened bedroom – or been caught looking at notifications when you should be watching TV with your spouse – that should be a thing of the past.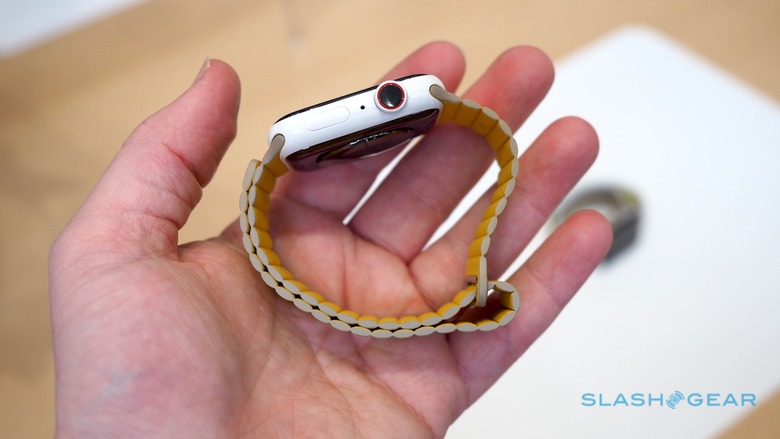 When it comes to bedtime, though, there's something still missing. The rumor-mill had suggested sleep tracking would be a feature on this iteration of Apple Watch, it turns out to be absent still. Now, I'm not someone who finds it comfortable to wear a watch while I'm trying to sleep, so that's no great omission for me, but I know a lot of people were looking forward to Apple enabling it and joining up the 24 hour dots.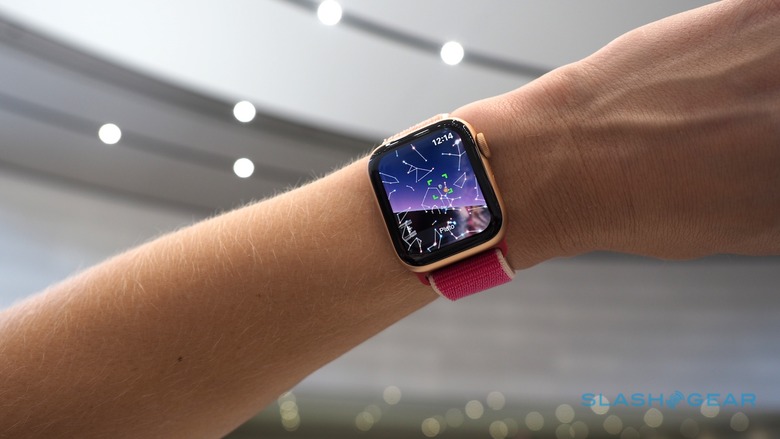 The other change I didn't expect to find much value in, but which surprised me, is the new compass. That turns out to be useful for navigation on the Apple Watch – now it knows what direction you're facing, and the mapping instructions can rotate accordingly – and it's also opened up to third-party developers, too. Apple didn't have much to demo on that front, but a new version of Night Sky looked amazing automatically panning around to frame where I was holding up my wrist.
As for the new finishes, the ceramic feels surprisingly weighty and premium, while the brushed titanium is handsome and elegant. Maybe more important is the Apple Studio idea, where you can piece together your own case and strap combination rather than having to go for a preconfigured pairing. Apple had always said that was a logistical nightmare, but I suspect it's something buyers will like.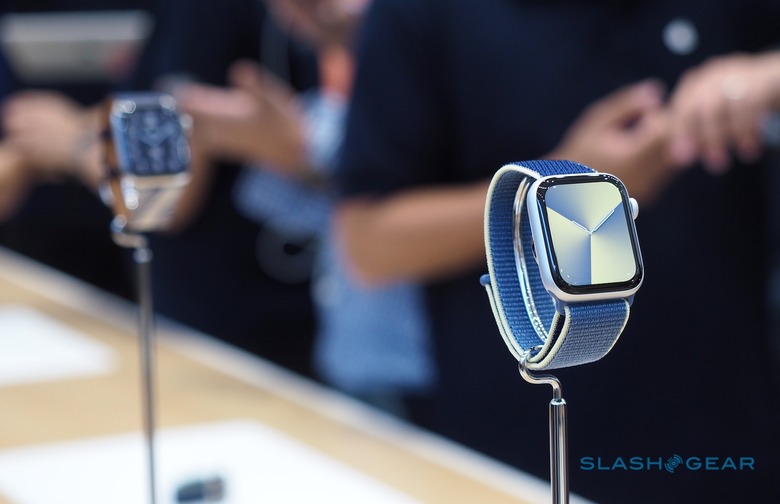 Even without sleep tracking, I still suspect the Apple Watch will remain top of the tree for wearables. Yes, there are fitness-specific models which offer deeper tracking, and if you're an Android user you're still out of luck, but for all-round functionality Apple's wearable still pulls ahead. We'll see how easy the always-on display is to live with when we have the Apple Watch Series 5 in for review.