Apple Watch diagnostic port could be used for faster charging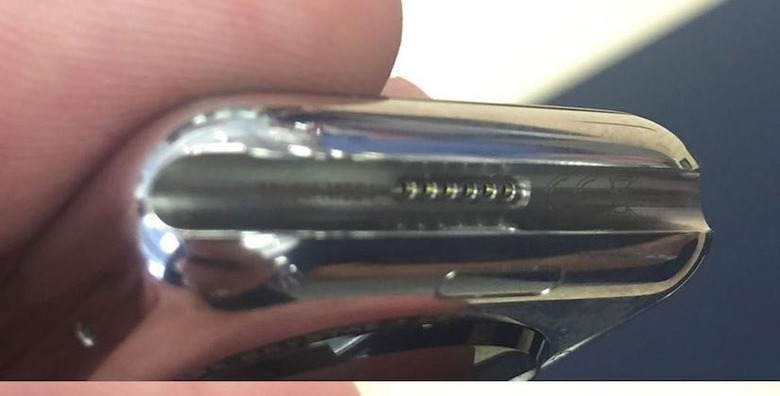 The purpose of the Apple Watch's diagnostic port, hidden behind the watch strap, largely remains a mystery, especially why the port remains in retail versions of the device. But for now, some rather enterprising accessory makers are willing to take advantage of its existence to provide something that other accessories might not be able to: faster, wired charging. One of these is Reserve Strap, who is redesigning their strap accessory to utilize that port for charging, instead of relying on Apple's sanctioned magnetic charging port.
Reserve Strap revealed early March its rather ingenious idea for an Apple Watch charger on the go. Instead of having a separate charger, the strap itself acts as the charger. The part of the band that sits directly under the watch contains its own 400 mAh battery that uses the smartwatch's magnetic inductive system to juice up the watch. It also has holes in order to prevent the watchband from obstructing the Apple Watch's contact with the skin. The tradeoff is a watch band design that might be a bit bulkier than desired.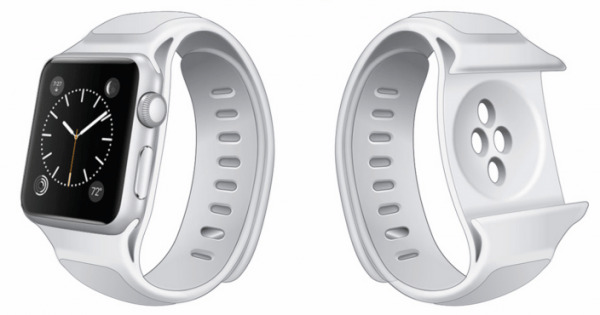 Prying the hidden diagnostic port allowed Reserve Strap to change its design. The port was initially thought to be for smartwatch diagnosis and repairs, but it turned out that everything would be done via the smartphone. Some speculate that the port could be used for future "smart straps", akin to what Pebble has in mind. We still don't know the official purpose, but now accessory makers might have a purpose of their own.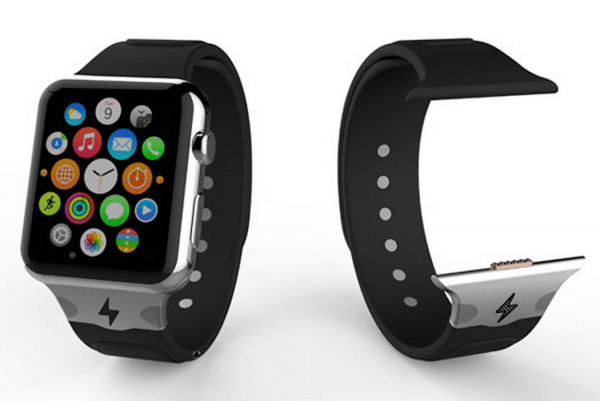 According to Reserve Strap's engineers, the port can be used to directly charge the Apple Watch, a faster process than wirelessly charing it through magnetic induction. The port, of course, is covered, but Reserve Strap intends to ship with tools to pry it open. This allowed the watchband to be redesigned as a normal watch band, without the bulky cradle, definitely a more enticing and aesthetically appealing option.
That said, this is definitely an unsupported use case and Apple is unlikely to sit idly by. The company could very well discourage, with frightening warnings, or downright prohibit such accessories from launching on the market.
VIA: 9to5Mac