Apple warn of MacBook & iPod shortages; non-Centrino 2 hardware speculated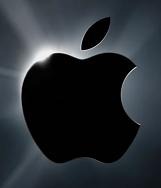 Apple has "strongly suggested" that retailers place bulk orders for certain product lines – four weeks' worth of iPods and three weeks' worth of 13-inch MacBooks and 15- and 17-inch MacBook Pros – warning that supplies could be short over the coming month.  The move has further stoked the rumors that the company will announce replacement models in the next financial quarter.
Resellers have confirmed that Apple has made similar warnings in the past, and are estimating the company will deliver its new models sometime in early to mid-September.  What's actually coming, though, has been cast into further doubt: a recent report in AppleInsider suggested that, contrary to common assent, the new MacBook models would not use Intel's Centrino 2 chipset.
Instead, "people familiar with [Apple's] plans" are saying that the Cupertino company are looking to once again differentiate new hardware through piecing together their own architecture and chipsets.  While Intel CPUs are still expected to feature, speculation is that NVIDIA could be the most likely supplier of graphics hardware and chipsets.  Greater emphasis on battery life is one reason suggested for Apple's move.