Apple reportedly questions future of the Mac Pro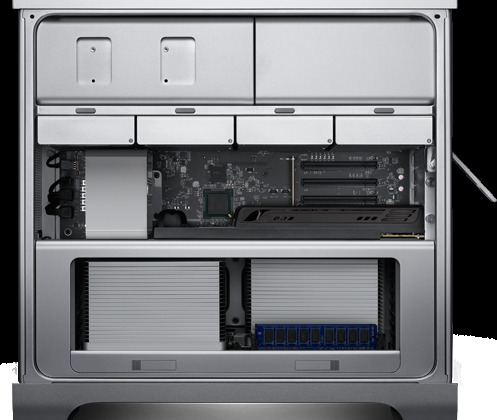 Apple is reportedly questioning the future of its line of Mac Pro full-sized desktop computers. It seems doubtful that Apple would completely axe the product line, but given the sales performance disparity between the Mac Pros and the company's more popular devices like the iPad, iMac, and the MacBook Pro, the question of whether to further invest resources in the product line has arisen.
According to AppleInsider, sources familiar with the situation claim that Apple management has been mulling over the future of the Mac Pro since May of this year and that the company's sales execs agree that the days for the Mac Pro are numbered, at least in its current form. One of the main factors being that sales have plummeted for the high-end workstation in both the consumer and enterprise markets, making it not a very profitable product line for Apple.
Furthermore, Apple's introduction of the high-speed 10Gbps Thunderbolt connector port has made it easy for the company's other products such as the MacBook Pro, iMac, and Mac mini to take on many of the tasks once limited to the Mac Pro. For instance, the MacBook Pro can now connect to many peripherals to boost performance, including fast external storage, multiple external displays, and even special external housings with conventional PCI Express slots for expansion cards.
Although the Mac Pro provided hardcore professional users the ability to configure up to 12 cores and 64GB of RAM, it's possible that Apple could beef up its iMac and Mac mini to offer close enough performance while getting rid of the Mac Pro without too much of a dent on sales while further simplifying its product lines.
[via AppleInsider]