Apple reportedly hosts TSMC to discuss ousting Samsung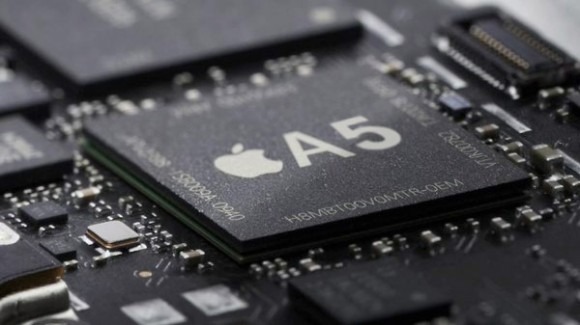 TSMC has reportedly dispatched a delegation of execs and engineers to Apple's Cupertino campus to discuss potential manufacturing deals for the upcoming Apple A6 processor and other chips, as Apple attempts to reduce its dependence on Samsung. The 60-strong team is expected to discuss patent issues and TSMC's 28nm production process, DigiTimes' sources tip them, following reports back in September that the manufacturer had already clinched a foundry partnership agreement with Apple.
The TSMC delegation apparently includes representatives from Global UniChip, the company's IC design service partners, who – so the tipsters say – would be responsible for the printed circuit board designs for the new Apple processors. Previous leaks indicated that TSMC had begun test production, so as to convince Apple that it could deliver on the Cupertino company's exacting yield demands.
Apple currently relies on Samsung for the processors inside its iOS range of devices, including the Apple A5 chip in this week's iPhone 4S. Details of the A6's specifications are unclear, though the chipset is believed to be constructed using a 3D layering system that should boost speed while reducing bulk and weight.
The expectation is that the A6 will debut in the iPad 3 sometime in Q2 2012, though TSMC has declined to comment on the reports and Apple, unsurprisingly, is similarly reticent.
[via HardMac]