Apple rejects Sharp from iPad 3 screen supply shortlist tip insiders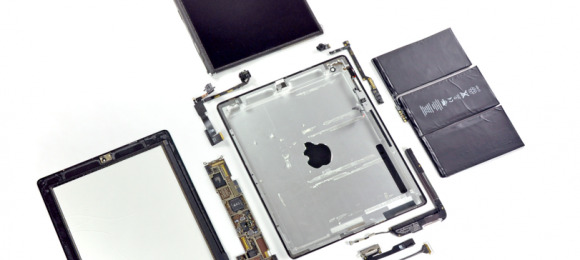 Apple has reportedly rejected Sharp from its iPad 3 display supply chain, insiders suggest, because the company's panels for the third-gen iOS tablet simply weren't up to scratch. Samsung and LG Display have taken the lead roles in supplying Apple with what are expected to be high-resolution 2048 x 1536 screens for its imminent tablet, ETNews reports, after Sharp failed to secure approval from the Cupertino company for mass production.
Sharp's involvement in iPad 3 components was first rumored back in November last year, following reports earlier in 2011 that claimed Apple was considering a $1bn investment in a Sharp display plant. The status of that potential investment is unknown, however, though Sharp continues to supply panels for Apple's iPhone.
That iPhone partnership, at least, is expected to continue, with reports that Apple will use the company's displays for the sixth-generation handset expected to debut later this year. Such panels are believed to use low-temperature poly-silicon technology (p-Si LCD) for its lower power consumption and the fact that it enables thinner, lighter screens.
Although Apple has been hampered by stock shortages with both its first- and second-generation tablets, the company also has a high standard of screen quality it insists on. That standard has led to issues in the past, with LG Display apparently encountering production issues that forced Apple to temporarily freeze its orders with the company, later believed to be responsible – at least in part – for a scarcity of units in the marketplace.
[via Patently Apple]