Apple patent for Ultraportable MacBook docking in iMac-like base station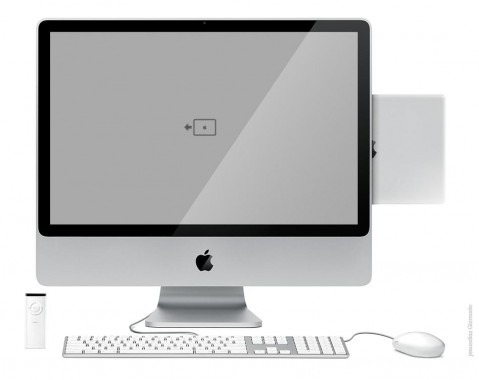 An Apple patent for an iMac-like docking station lends further credibility to the ongoing rumor that the company is set to announce an ultraportable notebook in the near future, possibly even at the upcoming MacWorld expo.  The patent (illustrated with this mockup image from Gizmodo) describes an base station with the same ports and connectivity as the current iMac, but with a large slot for the ultraportable MacBook to dock into on the side.  This would then allow for a full-sized keyboard, large screen and other permanent peripherals to be easily added.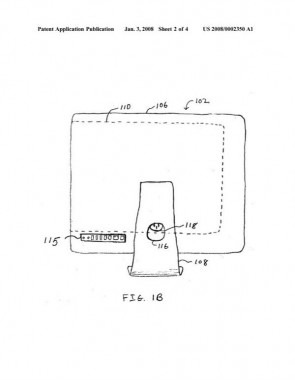 Given the size of current MacBook laptops, it really would only be feasible for a new ultraportable model to dock in his way (unless the screen was huge).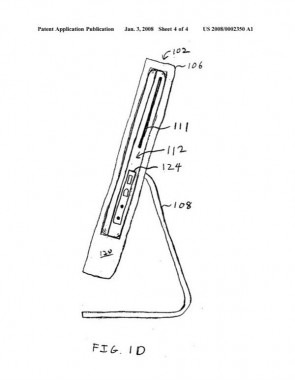 Apple Patent [via Gizmodo]