Apple iPhone OS 4.0 Multitasking Shown Off in Video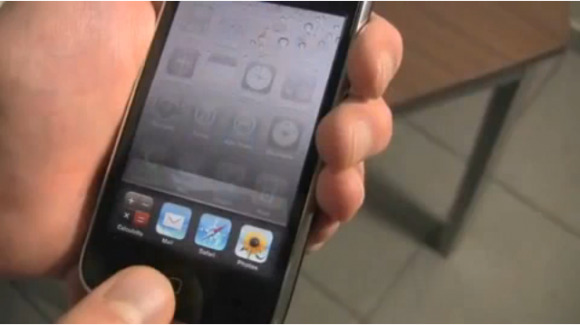 Despite getting all sorts of coverage this morning, leading up to a great wrap-up article, we understand that for most people, seeing is believing. And, we mean other than the written word, about someone else seeing it in action. Videos are great, aren't they? And we know that you probably want to see what iPhone OS 4.0 is all about, at least in the whole multitasking category, right? It's been a long time coming, and we understand if you can't be a little more patient. So, let's just get right into it.
As you can see from the video below, hitting the Home button twice will bring up a secondary application tray. The multitasking application tray. It will show you some of the apps you've got running, and provide you with the quick, and easy option to switch to them on a whim. It doesn't matter what you've got open. Hitting the Home button twice will bring up that application bar, and provide you with whatever else you've got running.
Our main question of the day, and a few other's, we imagine, was how do we close applications now? Well, there's some pretty good ideas out there, like, hitting the Home button once. Sound familiar? Yes, that's how you've done it since the beginning, and up until this Summer. However, we don't know if this is true or not, because hitting the Home button twice doesn't necessarily bring an application into the background until you've selected another one to go to. So, we'll have to wait and see how that plays out.
[via YouTube]