Apple has added two medical wearables specialists to its team, reigniting speculation that the upcoming "iWatch" could track health issues as well as provide a wrist-worn window to your iPhone. Former medical device specialists from Vital Connect and Sano Intelligence each quietly joined Apple in December, 9 to 5 Mac spotted, bringing expertise in biosensors, minimally-invasive blood monitoring, and more.
For instance, Nancy Dougherty, formerly of Sano Intelligence and now a "hardware engineer" at Apple, was responsible for developing a system of micro-needles which can be worn as an adhesive patch. According to details shared with Fast Company, that patch has a texture like sandpaper and is battery powered and wireless, with Sano Intelligence predicting it will eventually be able to track glucose, potassium, and electrolyte levels, not to mention kidney functions.
Vital Connect, meanwhile, developed a disposable wireless health monitor we tried last year which tracks ECG, temperature, and movement for up to three days from its onboard battery. That data is squirted to a nearby smartphone or tablet via Bluetooth LE, delivering insights not only on ongoing wellbeing but being able to monitor things like trips and falls for elderly or disabled wearers, notifying a remote caregiver accordingly.
From the startup, which could begin selling its sensors in Verizon stores this year under the carrier's mHealth banner, Apple has snatched R&D VP Ravi Narasimhan. He was responsible for sensor processing, not to mention involved in operating Vital Connect's clinical trials, essential if products are to achieve regulatory approval as medical devices.
Neither new employee has detailed exactly what they're doing at Apple, nor the team on which they're working, though their individual backgrounds in medical devices and biosensors does make it seem likely that they'll be involved in the Cupertino firm's oft-discussed wearable plans.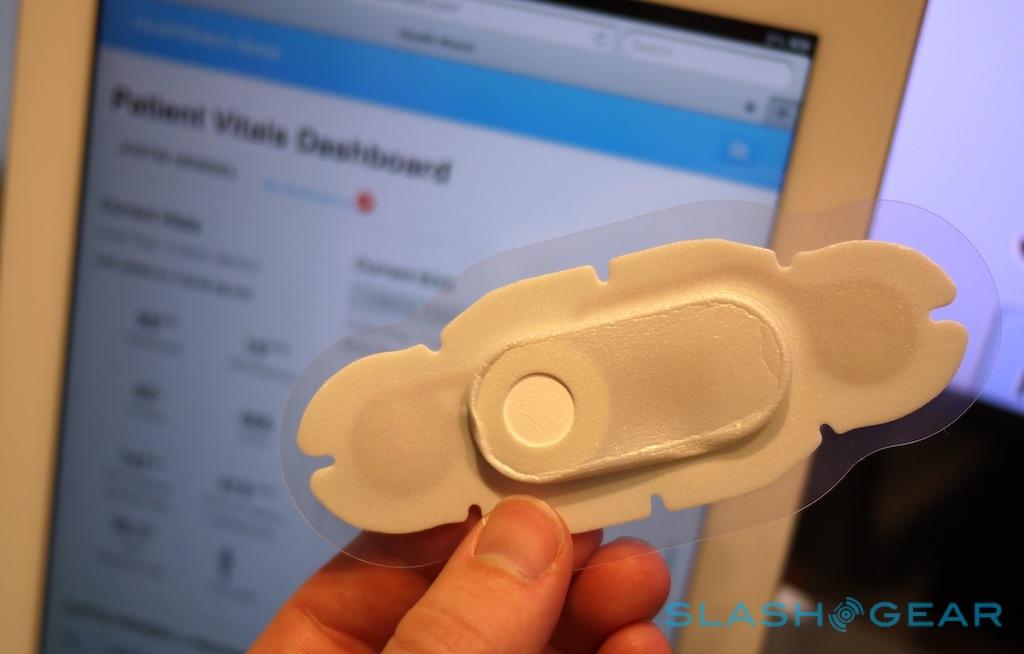 Although those plans – and the many rumors around them – have centered for the most part on the "iWatch", a smartwatch-style companion device for the iPhone and iPad, it's entirely possible that Apple has more than one iron in the body-worn gadget fire. Fitness and health have long been associated with the iPhone and iPod lines – such as their inbuilt Nike+ functionality – and a range of new sensors that extend that could allow Apple to tap into what's predicted to be a growing and lucrative market in personal health.
It won't be the only firm aiming to do that, of course. Google made the surprise announcement yesterday that it was developing smart contact lenses that can track glucose levels for diabetics, while signs of a "fitness API" were spotted in Android code earlier this week.
Meanwhile, Apple is also said to be investigating iris scanning systems, 9 to 5 Mac's sources claim, with work taking place around whether other sensors already in smartphones could be used to improve the accuracy of face recognition. Earlier in the month, a Samsung executive suggested the Korean company was looking into its own iris scanning tech, with whispers that it could show up as soon as the Galaxy S5 expected later this year.
How soon Apple's wearable products will arrive is still a mystery. During CES, reports surfaced that the company was weighing a change in display technology for the iWatch so as to reduce power consumption and prolong battery life.