Apple Event Video Released: Relive iPhone 5S, 5C, And iOS 7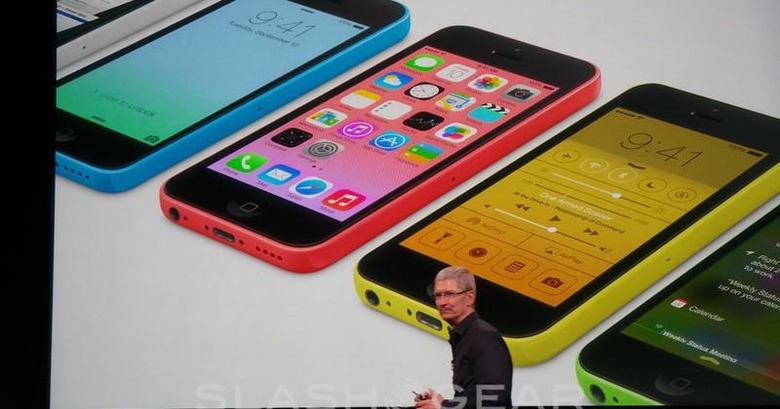 While the team at Apple revealed the likes of iOS 7 for the first time earlier this year at their developer conference WWDC 2013, we saw this mobile operating system as well as the iPhone 5S and iPhone 5C ready for release today. Apple has posted a full event video for the keynote this afternoon, allowing users who weren't able to attend the keynote the ability to watch it for themselves for the first time. This event, unlike some events in the past, was not livecast via Apple.
This video shows off some of the final details that'd gone into iOS 7 as it headed for its first public release – set to start rolling out on the 18th of September. The iPhone and iPod touch families will be getting this software update first, followed by iPad and iPad mini at a later date (not on the 18th, that is to say).
The iPhone 5S was revealed with specifications that set it in a perfect position to one-up the iPhone 5. This included a higher-powered camera on its back (with bigger pixels), a new security system (Apple Touch ID) embedded in a fingerprint scanner in its home button, and a new bit of processor architecture under the hood.
This included the new Apple A7 chip as well as the M7 Motion coprocessor for continuous monitoring of data from the iPhone's collection of built-in sensors. The iPhone 5S was also introduced in white (the same as the iPhone 5) as well as two new colors: Gold and Space Gray.
The iPhone 5C was revealed with specifications that essentially matched the iPhone 5, save the size and color: these due to a new set of polycarbonate backsides. This device will be available in Green, Blue, White, Pink, and Yellow – up for pre-order on the 13th of September (while the iPhone 5S works with no pre-order date at all). Both devices will be available in-store starting on the 20th of September.