Apple ditching Samsung for A5 iPad 2 processor?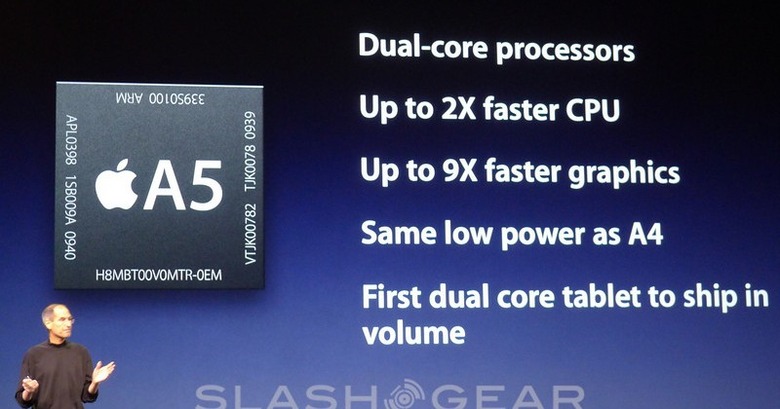 Apple has reportedly ditched Samsung for the Apple A5 dual-core processor at the heart of the iPad 2, taking up with Taiwan Semiconductor Manufacturing Co. Ltd. (TSMC) for production of the current-gen 40nm chip and a future 28nm version. According to EETimes' source, Samsung's increasing role as an iPad and iPhone competitor led Apple to TSMC's door.
Meanwhile, the manufacturer is also apparently known for having the highest yielding 40nm process in the foundry world, along with the most 40nm capacity at present. Considering the number of iPad 2 shipments Apple reportedly plans for Q2 2011 alone, and the fact that the iPhone 5 is expected to also use the Apple A5, the company needs a supplier capable of meeting its ambitious production schedule.
The existing iPhone 4 and iPad both use Apple's A4 1GHz chipset, a single-core SoC co-developed with Samsung (and which the Korean company went on to use as the Hummingbird CPU in the Galaxy Tab slate and Galaxy S smartphone). Even if Apple shuns Samsung for the A5, the company is still reportedly dependent on its rival's flash memory and displays.
[via AppleInsider]