Apple, Beats to take on Spotify but maybe on equal grounds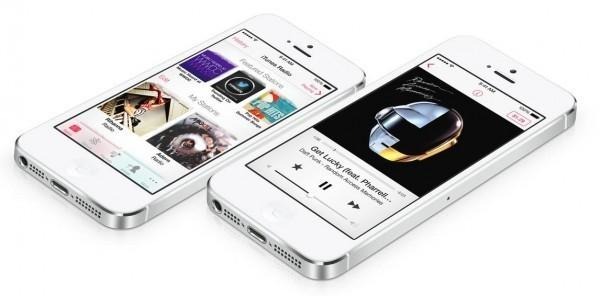 It is no secret that Apple is out to get the music streaming industry. After all, it bought Beats not just for its accessories but also for its streaming service. It is even said that Beats' own Chief Creative Office, Nine Inch Nails frontman Trent Reznor, is also at the front of reshaping the iTunes app to integrate streaming functionality. It is also probably common knowledge that Apple is eying a piece of the pie that Spotify currently holds so dearly. What might come as a surprise and a disappointment is that Apple's streaming service might be as expensive or even more than Spotify.
It's not that Apple didn't try. Rumors had it that Apple tried to negotiate a $8 monthly subscription fee for its upcoming service, but record labels refused to give in to this price tag, which was $2 lower than Spotify's lowest paid tier. Analysts have taken this to be a sign of Apple's waning control over the music industry. In days past, it would be able to dictate prices and deals on its own terms. And while it might still be able to do that to some extent, when it comes to music streaming services, Spotify has become the standard, and the lowest denominator, by which others are measured.
That's not to say Spotify is enjoying the good graces of the music industry. Taylor Swift, for example, has called it out on how gives very little back to artists. More recently, Universal Music has been rumored to be trying to use its licensing clout to convince Spotify to revise its pricing scheme. Currently, Spotify's free tier offers very little in terms of limitations, which Universal says is slowing down the growth rate of paid subscriptions. In short, Universal wants Spotify to limit free users in order to "convince" them to graduate to paid sooner, something which Spotify isn't keen on doing just yet.
In contrast, Apple is rumored not to offer a free tier at all, which will probably delight labels and dismay prospective users. Then again, they might not really have a choice if Apple's current business strategy will carry over to this streaming service. Like what Beyoncé did with her self-titled album last December 2013, Apple will be looking to deals that will bring new content to its service, either initially for a period or exclusively forever. Beats co-founder Jimmy Iovine is said to be at the helm of making these arrangements.
Apple is also set to revamp its iTunes Radio, a service that was set to rival Pandora with little success. For this endeavor, Apple has employed the help of BBC radio DJ Zane Lowe who has just joined the company last month. Overall, Apple seems ready to take on the new generation of music consumers who have started to flock away even from digital downloads and to reclaim the market that the likes of Spotify and Pandora have been nibbling at.
SOURCE: New York Times