Apple ARM laptop tipped by Piper Jaffray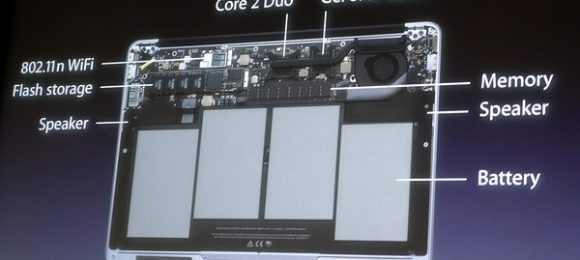 This week it's been tipped by Piper Jaffray analyst Gus Richard that Apple is currently actively working on an ARM laptop. A research note from Richard spoke of the idea that because Apple is almost certainly working on a laptop which uses an internally-designed chip, Intel's stake in the company appears to be at risk. While this sort of tip would not stand up to judgement on its own, we have seen at least one previous report that says exactly the same thing, that ARM and Apple will be partnering up soon.
The previous note comes from an academic paper written by former intern turned CoreOS engineer Tristan Schaap. This paper was titled Porting Darwin to the MV88F5281 and showed how a Marvell ARM chipset was able to run a coaxed underlying part of Apple's own OS X – telling information that brings us back to this Richard note. The note read as follows:
"We have numerous datapoints that Apple's processor design group is working on an ARM-based product for its notebook line. Whether or not it goes into production remains to be seen, but it is the highest probability risk to Intel from the ARM camp in the PC market." – Richard
The statement goes on to note how this project may well never be produced as a commercial product. Instead perhaps the tests are only to see how well iOS works on a MacBook – the concept is absurd, but the merging of the operating systems is coming ever closer to reality as OS X Mountain Lion shows off its iPad and iPhone love this summer. The iPhone 4S and iPad 2 lines currently use Apple's own A5 chip based on the ARM design, and the iPad 3 has been tipped as featuring a new chip made by Apple as well.
Another possibility is Apple creating the touch-screen notebook shown all the way back at the launch of Mac OS X Lion — Back to the Mac with touching of the display: make sense to have an ARM chip in there if we're doing things so similar to the iPad? I think very possibly – how about you?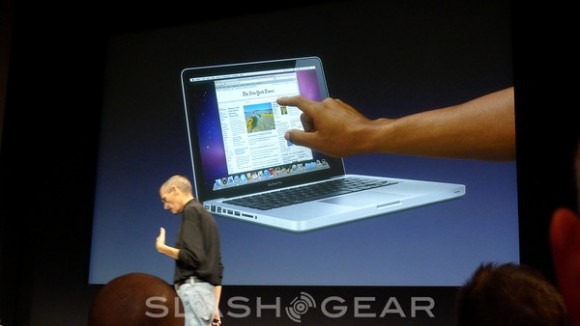 [via Cnet]