A lot of us could use a second display nowadays, but if you travel a lot and rely on your laptop to get a lot of work done, not only are you limited to a small screen, but it's hard to take a second display around with you. However, AOC just outed a new 16-inch monitor that is powered by only a single USB 3.0 cable.
The AOC E1659FWU, as it's officially called aims to be the portable monitor to cater towards road warriors while still providing a large enough display to get work done. Sadly, it only has a 1366×768 resolution, which is pretty poor for a 15.6-inch viewable monitor, but we're guessing AOC wanted to keep the price down, seeing as how it only costs $129.
At 16 inches, the monitor will be able to fit into most carrying bags, and it even comes with its own protective case, so there's no worries about scratching the display while you're toting it around, or worrying about having to find a cloth to wrap around it.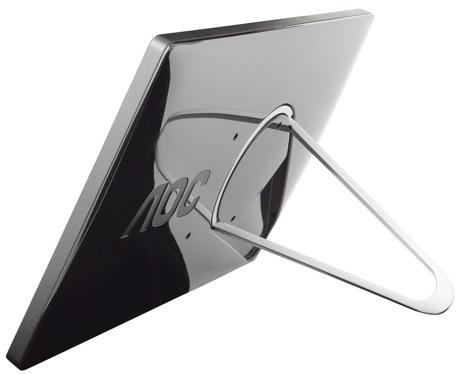 Since the monitor is powered by USB, as well as used for the video transmission, there's no battery that users will have to keep charging. The monitor only pulls seven watts of power, but you'll have to make sure your laptop has USB 3.0 before you go out buy this new display, as it won't work over USB 2.0.
The new display is available for pre-order right now on Amazon, but if you're looking to save a little bit of cash, AOC also still has the previous-generation display up on Amazon, which only costs $89 and is available now. The new monitor isn't shipping until August 5.