Anker recalls, refunds USB-C cable over faulty implementation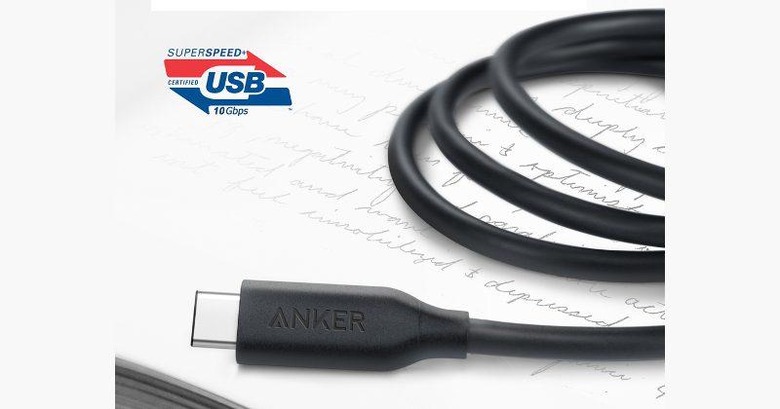 Things might be getting a bit dangerous in USB-C land as poorly or even wrongly implemented accessories threaten to damage devices. USB-C "Crusader" Benson Leung, with help from Nathan K. exposed one such accessory, Anker's Powerline 3.1Gen2 USB-C cable, that could damage a smartphone after it was used to charge a higher voltage device like a laptop. To its credit, Anker did the right thing and have issued a recall of the faulty cable as well as a refund to customers who have already purchased the said accessory.
This is, in a nutshell, what happens. Anker's USB-C "thinks" it is a device of its own and remembers the last voltage that passed through it. The problem is that it doesn't reset that voltage as appropriate. So if the cable was plugged into a laptop that needs 15 V, it will still be outputting 15 V when you plug it into something with a smaller capacity. Like, say, a smartphone. The end result? A damaged device, even a potential fire hazard.
This is the type of oversight or failure to follow specs one might expect from less known accessory makers. And Anker certainly isn't one of those. Then again, even OnePlus was guilty of the same a while back. Fortunately for the company, at least for trying to repair its wounded reputation, it is recalling those faulty units. In particular, it is the PowerLine USB-C A8185011 that is being recalled. Customers will not only be refunded but will also be offered a free replacement once the kinks have been ironed out.
USB-C is such a young standard and yet so many manufacturers are eager to jump onto the train. Sadly, some throw caution to the wind, leaving consumers to pick up the pieces of their damaged, maybe even irreparable devices.
SOURCE: +Benson Leung