Android beats iOS in the race to ditch the headphone jack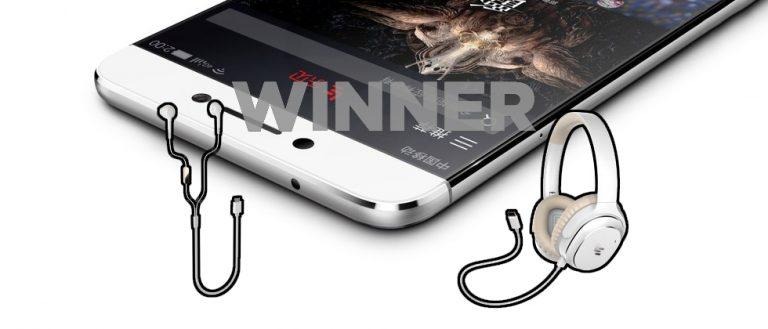 There are a lot of rumors about the iPhone 7. Perhaps one of the biggest ones is that Apple will ditch the headphone jack in favor of routing all audio through the Lightning connector. While the rumors still swirl about, the first phones to ditch the port aren't from Apple at all. They run Android.
Earlier today, LeEco announced three new smartphones, and they all share one important feature. Or rather, they're all missing the same thing, the 3.5mm headphone jack. The Le 2, Le 2 Pro, and Le Max 2 have all done away with the older port in favor of a single USB Type-C connector.
So without a headphone jack, that leaves few options for users to listen to audio. Until now, there have been only one option for listening to music over USB Type-C. HTC and JBL recently teamed up to release the Reflect Aware C earbuds. Of course, if you're not a fan of earbuds, then you might think that you're out of luck.
Well new phones weren't the only thing to be announced by LeEco today. The company also announced two audio products. First, LeEco's CDLA earphones. These earbuds feature LeEco's own CDLA decoding technology. This stands for Continual Digital Lossless Audio, which as the name implies, is said to help provide lossless audio using their special decoding chip.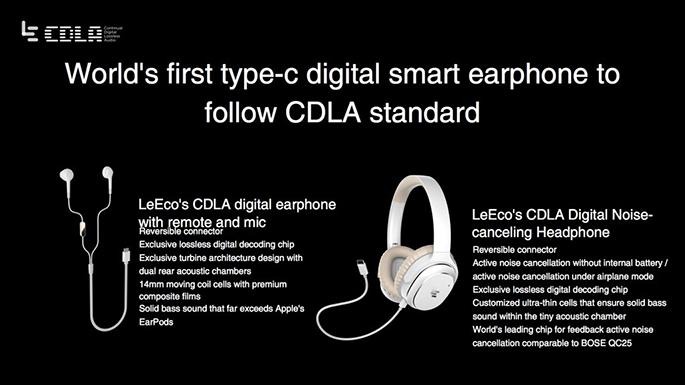 LeEco also announced a set of Digital Noise-canceling headphones. In addition to the same CDLA technology, you'll also find that these headpohones have active noise cancellation. This is something that you can't do on standard headphones without having to use some other power source. Thanks to USB Type-C, that's not an issue.
Unfortunately at the moment, the phones are only slated for release in China, although the company has stated that they do plan to bring at least one of them to the US later this year. No word on pricing or availability on the headphones, however.
Source: LeEco