Amped Wireless ACA1 500mW dual-band AC WiFi adapter available for pre-order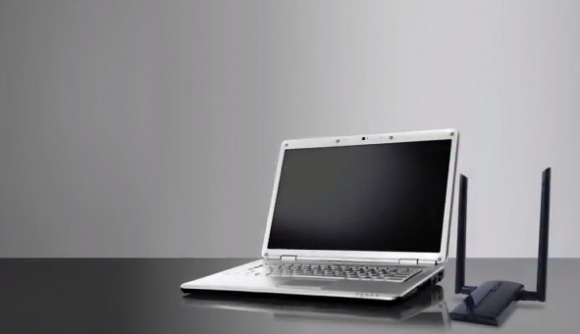 On July 8, Amped Wireless put its 700mW 802.11AC dual-band Wi-Fi router up for pre-order, and now it has announced the same for its ACA1 500mW dual-band AC Wifi USB adapter. The device is currently available for pre-order from Amped's website for $89.99, with the shipping date being pegged as July 22. On an unspecified date later this month, it will also be launched in retail stores.
The ACA1 is being hailed as the first long-range 802.11AC adapter to be compatible with Mac OS X in addition to Windows, and is specifically optimized to work with its 700mW AC router we mentioned above. The device is likewise compatible with all other wireless networks, and is also the first of its kind to feature high-gain dual-band antennas and amplifiers.
There are two high-gain dual-band antennas on the ACA1, as well as four amplifiers that offer a combined power of up to 500mW. This is opposed to the 100mW or so you're find from a regular Wi-Fi adapter, which also lack the range extension features of Amped Wireless's offering. This works out to a range increase over standard adapters of about 3x.
The adapter connects to devices via USB 3.0, and as with the related router and other Amped Wireless products, features the Wi-Fi Analytic Tool Apps. The software works by enabling "advanced software" options for network analysis and optimization. You can find out more about the device in the video above.
Amped Wireless's CEO Jason Owen said: "Operating in the 5GHz band, 802.11ac devices suffer from the poor range inherent with the 5GHz band. With the ACA1, users can extend their 802.11ac connections to download HD videos and transfer data files throughout their homes, backyards and offices. The ACA1 allows Mac and Windows users to freely use their computers and enjoy the full benefits that come with 802.11ac speeds."
SOURCE: Amped Wireless