Amazon's Kindle arrives on Wednesday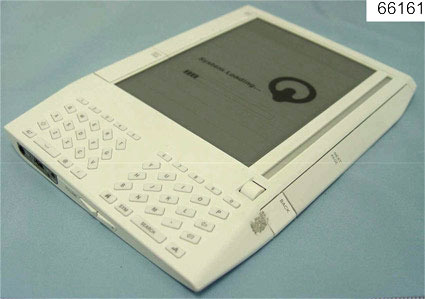 We mentioned last Friday that rumors were buzzing around that the Kindle would be released early this week. Well it's Tuesday and it has been officially announced as promised. Alright, so we were off by a couple days, I'd say that's not too bad.
Amazon's Kindle is a handy little device that will allow you to read books, magazines and newspapers. Its about the size of a piece of paper and fairly thin and runs on very little battery. It only uses up the battery when you change screens or turn the page.
The great thing is that the eBook is that it will have a 3G internet connectivity straight from Sprint's network. Which means you can download more books and magazines from wherever you happen to be. Books will sell for around $10 and magazines for $1.25 per month. You can even subscribe to an RSS feed for $2 per month. Sadly, it has been confirmed that Kindle can't support PDF. The Kindle is being sold for $399.
Amazon releases Kindle – A wireless book reader [via gizmowatch]