Amazon To Unveil "Kindle Fire" Tablet On Wednesday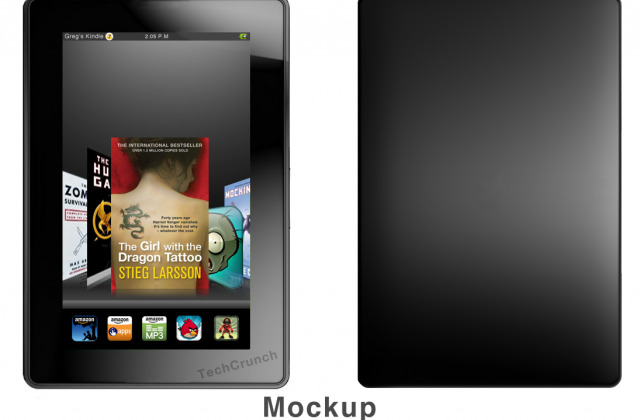 Amazon sent out invitations last week for a press event this Wednesday and although the company did not specify the agenda, all speculation pointed to the unveiling of the much anticipated Amazon tablet. TechCrunch claims that its sources have confirmed that the event will indeed be for unveiling the slate and they've also revealed some additional details.
According to the sources, the Amazon tablet will be called the Kindle Fire, to help differentiate it from Amazon's e-ink Kindle e-readers, since Amazon plans to maintain sales for the e-readers instead of replacing them with the new full-color tablet. The tablet is still expected to be a 7-inch device with a backlit display that looks similar to the BlackBerry PlayBook.
Despite this similarity to the PlayBook as it is produced by the same contract manufacturer, Quanta, the Amazon tablet is said to offer much better software and a much more complete ecosystem of services and content. The software is developed from a fork of Android and is integrated with Amazon's own Appstore for Android.
When it comes to the ecosystem of services that will attract customers to the Kindle Fire, Amazon has it pretty much covered. In addition to Amazon's own Appstore, which already has plenty of big name Android apps and some exclusives, its other services include Amazon Prime for streaming movies and TV shows as well as its Cloud Player for MP3s.
Although the slate likely won't be an iPad-killer, it will certainly pose a great threat to the Barnes & Noble NOOK Color. However, its suspected that Barnes & Noble will be releasing a NOOK Color 2 next month, so it will be interesting to see how the two go head to head this holiday season.