Amazon Kindle 1st, 2nd gen can no longer be registered [UPDATE]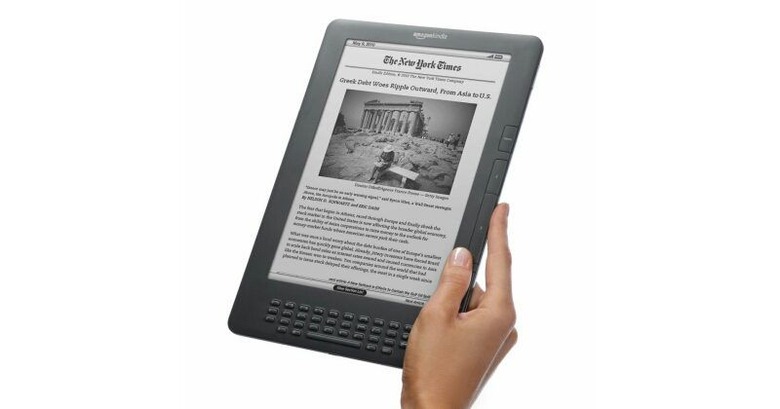 Despite the prevalence of tablets and even smartphones, book lovers who go digital still flock to e-readers like Amazon Kindle for their on-the-go fix. The niche device still enjoys a fanbase, which is why even the oldest models are still being re-sold years after they went out of production. Soon, however, owners of those devices will have no choice but to begrudgingly upgrade as Amazon seems to be practically shutting down the first and second gen Kindles by preventing them from registering.
For those who have never owned a Kindle (or even used Amazon's Kindle apps on Android and iOS), one has to register a device first before it can be used. This practically ties a device to a specific Amazon account, which also gives it access to that account's purchased ebooks, not to mention payment methods.
Unfortunately for owners of 1st and 2nd gen Kindles, including the crowd-favorite Kindle DX, Amazon seems to have closed the doors to that process. Those trying to register a newly purchased, usually used, Kindle or re-registering a deregistered device have discovered that they can no longer do so. Almost ironically, they can't seem to deregister a registered device either. It doesn't seem to be a wireless connectivity bug, as users can still access the store to buy ebooks.
Instead, may be shutting down the services used by these older Kindles for registration. While Kindle isn't exactly killing off the devices directly, it is effectively doing so anyway. There still exists a sizeable market for used Kindles from these generations, which will instantly become pointless if owners won't be able register them anyway.
The situation could also simply be a mistake on Amazon's side. The retailer has not yet issued any formal warning about shutting down related services for these old Kindles. If it intentionally did so without so much as a peep, it would be very poor taste on its part. Until further notice, better not do a factory wipe of that old Kindle, just to be safe.
UPDATE: An Amazon representative reached out to us that the issue was, indeed, simply a bug on their end that supposedly only affected a small number of users. The good news: they have already fixed it. Even better news: Amazon is reaffirming that it isn't ending support for any Kindle, even the very old ones.
VIA: The eBook Reader