Amazon grocery store plans could see Whole Foods get a cousin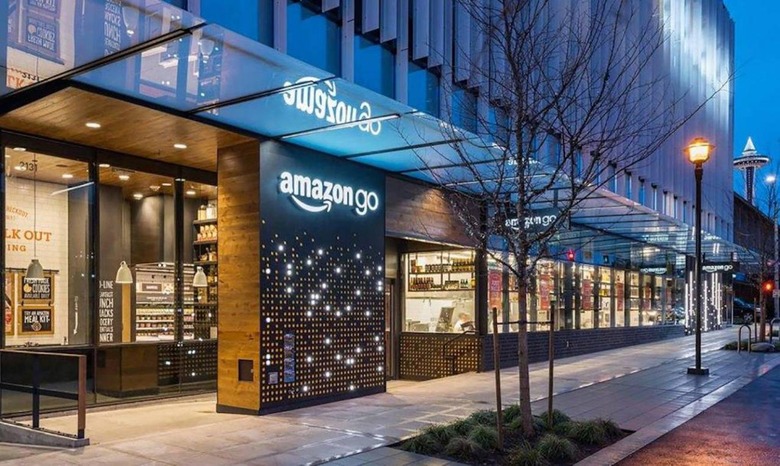 Whole Foods may not be enough to sate Amazon's appetite, with the online retailer reportedly planning to open a new chain of grocery stores in the US. Amazon acquired Whole Foods in mid-2017, and promptly set about integrating services like Amazon Prime into the grocery company.
That has included features like exclusive deals only for Amazon Prime subscribers, as well as much-publicized cuts in the pricing of Whole Foods staples. At the same time, Amazon has trialed its cashier-free Amazon Go stores, which use a camera-based shopper tracking system to monitor what customers put into their basket and then automatically charge those items to their Amazon account.
Now, though, the retailer is believed to be weighing another chain. Amazon is believed to be in talks with, or have already signed leases with, a number of shopping centers across the US, the WSJ reports, including in San Francisco, Seattle, Chicago, Washington, D.C., and Philadelphia. However it could be intending to open dozens of locations by the end of 2020.
The scheme is believed to be separate from any expansion of Whole Foods. Instead, the chain of new grocery stores would operate independently, and not specifically compete with, Whole Foods, which Amazon paid $13.7bn for two years ago. The primary difference is said to be when it comes to the products available on the shelves.
Whole Foods' ethos has reportedly put a dampener on some of Amazon's hopes for product range development. Its blanket ban on selling any items that include artificial colors, flavors, preservatives, or sweeteners limits a wide number of foods and other items from its stores. Rather than changing that policy – which could easily have turned off Whole Foods loyalists – Amazon may be looking to work around it.
As such, the new stores – which may or may not be branded "Amazon" – would have more relaxed policies about the types of item stocked. However it would also give Amazon the opportunity to experiment with new styles of shopping.
For example, while Amazon Go cashierless purchases may not be the route the new grocery stores go down, Amazon is said to be focusing heavily on "customer service and pick-up capabilities." That, sources say, would include having more control over the parking facilities at each store, so that the retailer could potentially make a banner feature of customers being able to get their groceries within 10-15 minutes.
Another possibility beyond building new stores is taking over an existing chain. Amazon is said to also be looking at whether acquiring regional grocery chains – scaled with roughly twelve locations apiece – would make sense as it gages this new strategy.