Amazon Fire HD 8 and Kids Edition released for 2018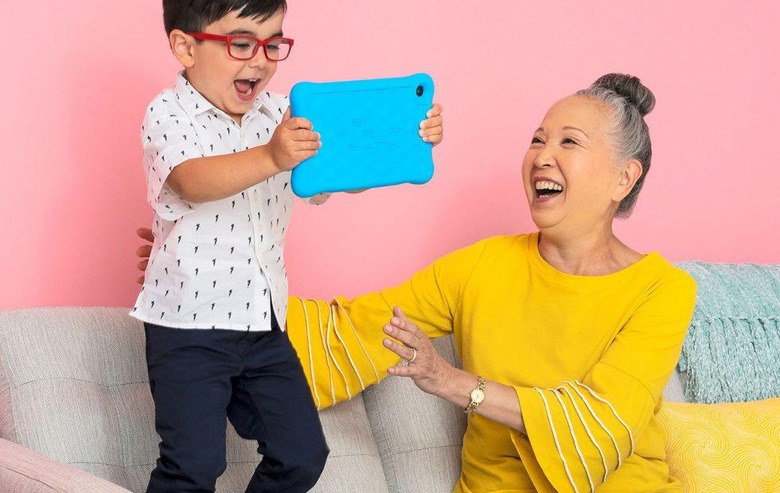 Amazon's 2018 tablets are here, both with Fire, both with Alexa. There's an Amazon Fire HD 8 and an Amazon Fire HD 8 Kids Edition ready to roll here in September of 2018, and they're both pretty similar to one another. Today we're going to take a peek at what the Fire HD 8 (for 2018) is all about – just the basics.
Amazon releases a set of tablets every once in a while, and they always have "FIRE" in their name. This year there's a tablet called Amazon Fire HD 8. There's also a "Kids Edition" which should probably just be called "kid pack" because it's the same tablet hardware, just a different deal (with a special kid-aimed case with which the tablet is kept safe from harm.)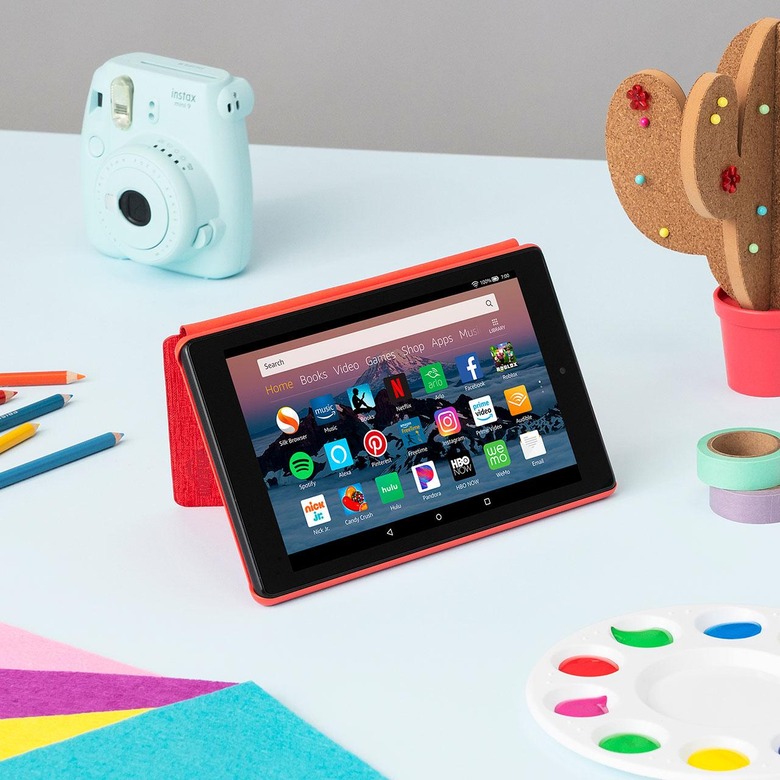 The standard tablet has an 8-inch display with 1280 x 800 pixels across it. That's OK if you've never used anything sharper, but chances are the phone you're looking at this article with is significantly sharper. As such, this tablet will probably seem pretty pixely to most users.
Amazon says there's a "Quad-core 1.3 GHz processor" inside which is the same Mediatek MT8163 as last year's HD 8. This year's version has the same amount of RAM as last year at 1.5GB, and either 16 or 32GB internal storage. There's a microSD card slot here too for 400GB more storage if you do so please.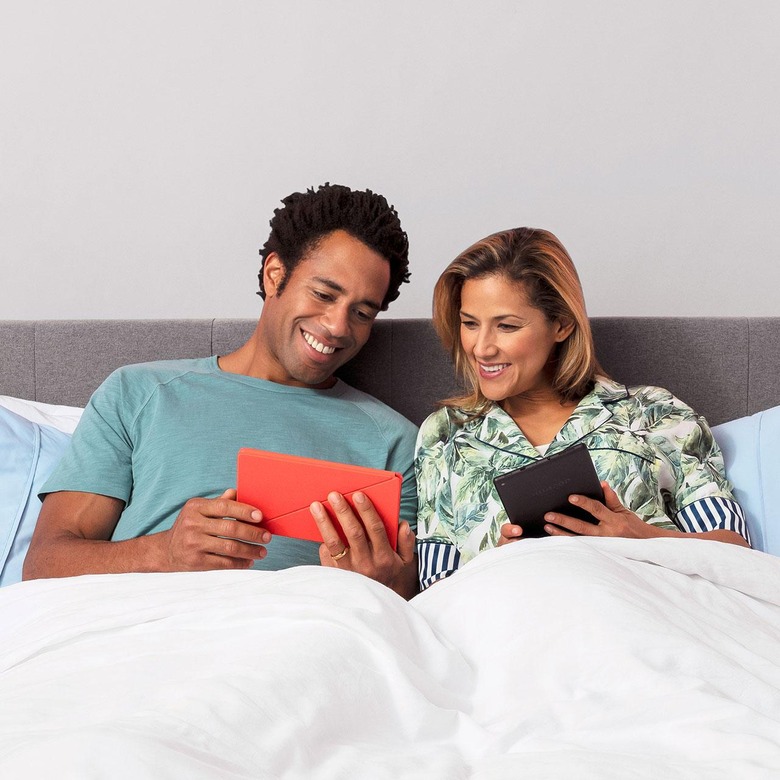 Speakers on this device are "dual stereo speakers optimized for Dolby Digital Plus and Dolby Atmos." It does not appear that Amazon changed the cameras in this version of the HD 8 vs last year, so we're still rolling with 2MP on the back and VGA up front – basically base, base, baseline. This version works with Alexa if you want, including "hands-free access to Alexa."
This tablet will be available starting at approximately $80 USD in Black, Marine Blue, Punch Red, and Canary Yellow. This 2018 version of the Fire HD 8 will be shipping starting on October 4th, and it comes only from Amazon.
There's a Kids version as well with access to Amazon FreeTime and FreeTime Unlimited. This newest update to FreeTime has "access to over 1,000 premium, age-appropriate books, videos, educational apps, games." They've also revealed that they'll have Audible books in this program "all in Spanish and at no additional cost to the subscription."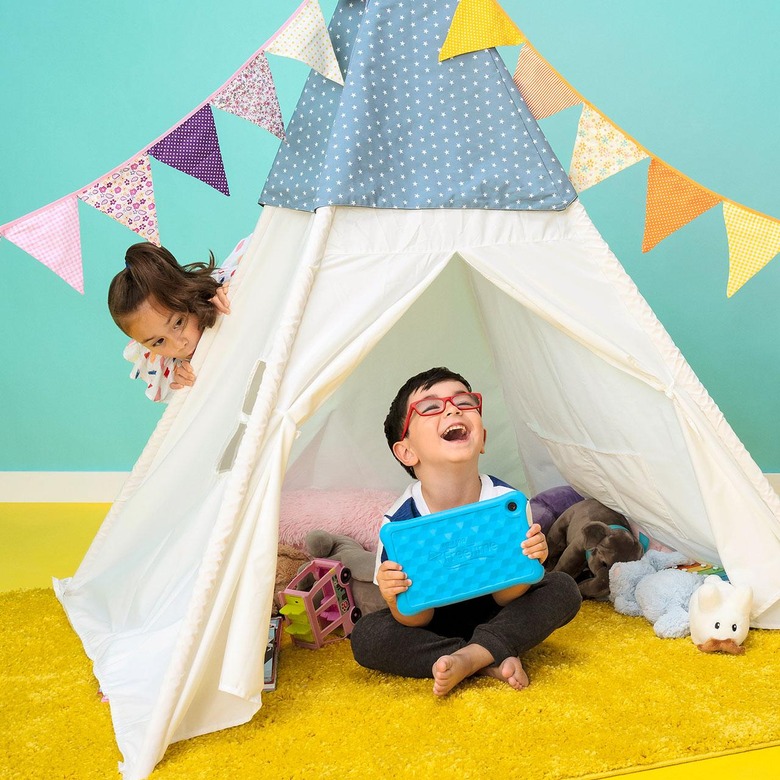 "Spanish is the second most widely spoken language in the United States and is taught as a foreign language in many elementary schools today," said Kurt Beidler, Director of Kids & Family, Amazon. "FreeTime and FreeTime Unlimited in Spanish offer an immersive experience that reinforces what many kids are learning at home or in school."
FreeTime Unlimited starts at $2.99 per month for Prime members and $4.99 per month for non-Prime members. The Fire HD 8 Kids Edition tablet includes one full year subscription of FreeTime Unlimited.
The Fire HD 8 Kids Edition tablet comes in one size: 32GB internal storage, with a "kid-proof case" in blue, pink, or yellow. This tablet comes with a "two-year worry-free guarantee-if they break it, return it and we'll replace it. No questions asked." That might be the best part about the tablet.
Single Fire HD 8 Kids Edition tablets will be available for pre-order starting today for $129.99 on Amazon. Multi-packs of these tablets can be purchased at $194.98 (that includes two Fire HD 8 Kids Edition tablets). Stay tuned for our full review.