Amazon Echo now available to pre-order for anyone in the US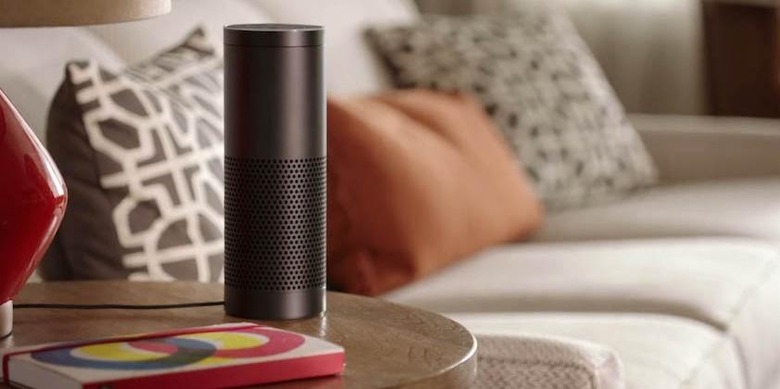 We may receive a commission on purchases made from links.
Echo, Amazon's connected speaker/digital assistant, is no longer limited to special customers with trial invites. Amazon has announced the device is now available for pre-order in the US, priced at $180, with plans to start shipping on July 14th. First introduced late last year, the Echo basically acts like a voice-activated digital assistant, except in a speaker instead of your smartphone. Users can give it instructions like play music, as well as connected home tasks turning off the lights.
When the Echo was first announced last November, only Amazon Prime customers were eligible to get one, and even then they were put on a waiting list for availability. They still had to pay for one if they were ever granted with invites, and sometimes they still didn't ship until months later.
To interact with the Echo, users simply say whatever name they give it (the default is "Alexa"), and ask questions about the weather, sports scores, traffic, and more information that's available on the web. Telling it to play music is just the tip of the iceberg — supporting services like Amazon's own Prime Music, Pandora, Audible, and iHeartRadio — as the real benefit comes with connecting it into a smart home's ecosystem.
Amazon has been working hard in the last eight months to add integration with a wide range of apps and services. Echo can now connect with Belkin's WeMo and Philips' Hue systems to control a home's appliances and lights. It can also be used with IFTTT to reach other apps, as well as read events on Google calendars. If that isn't enough, or you're just bored, simply ask Echo to read you a book!
SOURCE Amazon