Amazon Dash Buttons will stop working this month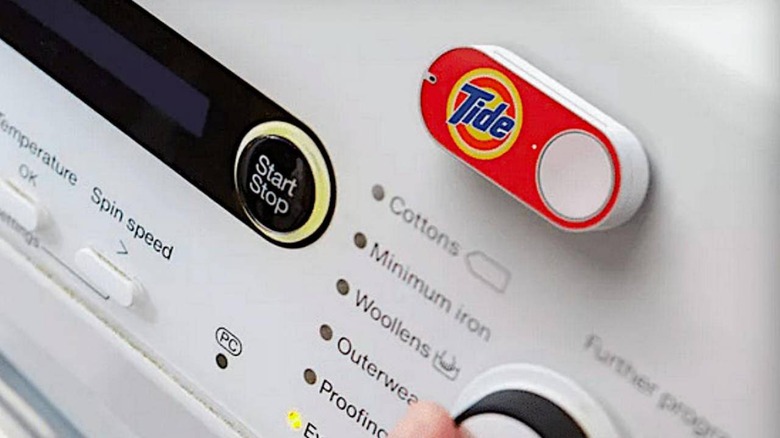 We may receive a commission on purchases made from links.
In mid-2015, Amazon widely launched a product called the Dash Button, a small plastic device with a product's label and physical button that could be used to easily reorder an item. The idea behind the buttons was that consumers could place them in places where the related product was relevant — a detergent button in the laundry room, for example — to reorder the item without using the company's app. Those buttons will stop working this month.
Dash Buttons were cheap at $5 each and could be purchased for a large number of products. Despite that, many criticized the buttons for what they feared would end up being plastics ultimately destined for landfills. As well, many people questioned whether anyone would actually want a physical button that could be used to blindly order a specific item.
Looking back, the Dash Buttons ended up being more popular than skeptics had anticipated, particularly among older individuals who struggled to understand how to use the company's mobile app or website. The company soon introduced Dash Replenishment, a service integrated into some connected appliances.
Amazon made the decision to end Dash Button sales in February 2019, though existing buttons continued to work. Now, around half a year later, the company has announced that it will end support for those buttons on August 31, after which points the buttons will no longer be functional. The change will impact all Dash Buttons around the world.
Customers who enjoyed their Dash Buttons have the option of switching to Virtual Dash Buttons, which are exactly what they sound like: 'buttons' that exist only on a screen. The product's digital counterpart addresses criticism about the potential environmental impact of the plastic devices while offering the same experience. Alternatively, users can setup Subscribe and Save to receive regular shipments automatically.