Aluratek Bump Boombox with Remote Wireless speaker makes me thirsty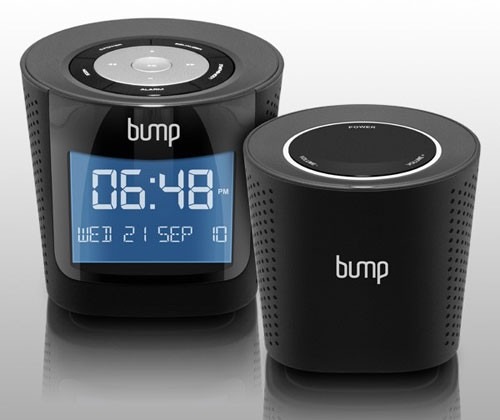 Aluratek has pulled the wraps off a new speaker line that can stream music wirelessly to remote speakers . The Bump media player supports up to six different wireless speakers and works with just about every media player out there that uses 3.5mm headphones. It looks a lot like a fountain drink cup cut in half to me.
The Bump Boombox section has a FM tuner and a SD card slot. Tracks can be played directly from the SD card slot and the thing has an internal Li-Ion Polymer battery. A USB port is integrated and the Bump has 3W of power for each channel.
The wireless speaker uses 2.4GHz digital tech and has a wireless range of about 60-feet. Each of the speakers has its own volume control and 3.5mm input. The speaker has 2W of power per channel and a bass radiator. A kit with the Bump player and a single wireless speaker will cost you $99.99.