All Oculus Rift pre-orders shipped, new stock hits 2-day shipping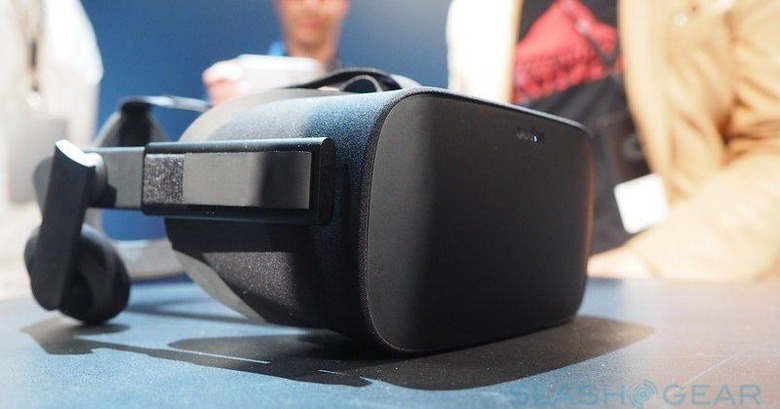 This week the folks at Oculus have announced that their pre-orders have been shipped in their entirety. This means that if any user pre-ordered an Oculus Rift and their unit still isn't on its way, they may want to contact Oculus to see what's up. Shipping for new orders straight through the Oculus homepage will be shipping between 2 and 4 business days starting this week. According to one Oculus representative, "We've started to ramp up inventory for retail partners both online and in stores, and added more Rift demos at new retail locations across the US."
Users will soon be able to have a peek at the Oculus Rift VR headset at "select" Microsoft stores throughout the United States. That's starting this month, while Best Buy locations will be opening Oculus Rift demo spaces through the Fall. Around 500 Best Buy locations will have these Oculus Rift test spaces in just a few months.
An Oculus representative also confirmed that they are "on track to launch Touch later this year." They also confirmed that Oculus Connect 3 (the developer conference) will be ripe with news on the headset and the controllers as well.
Oculus Connect 3 will be taking place from the 5th of October until the 7th of October in San Jose, California. This event will be what Oculus describes as their "latest developer conference yet." They'll be bringing keynote speakers like Brendan Iribe, John Carmack, and Michael Abrash as well as a whole bunch more.
Oculus also shared that they'll have a cool 30+ launch titles premiering at Oculus Connect 3, all having to do with the Touch controllers coming later this year.
Users will be able to send applications to attend Oculus Connect 3 starting on August 2nd at 9AM PST. That'll be done through the Oculus Connect homepage. Have a peek at SlashGear's Oculus tag portal for more information as well.