Aliph Jawbone Headset is Red Hot and Advanced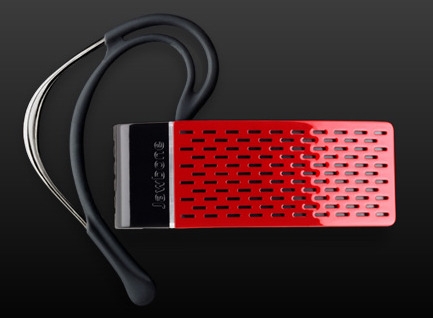 The latest Aliph Jawbone headset may be red hot and sexy, but don't mistaken it for just another dinky device for the fashion-conscious. This redesigned Aliph Jawbone is Bluetooth enabled and uses advanced military noise-canceling technology that incorporates an array of microphones.
However, according to Gizmodo, the headset unfortunately lacks a good wind guard. But, the looks may make up for it. Designed by the talented industrial designer, Yves Behar, this headset comes in red, black, and silver from Cingular. Priced at $120 and is now available. Check out this site for more info.
Aliph Jawbone Headset: Gets Sexy Redesign, Super Noise-Cancelling, and Bluetooth [Via: Gizmodo]