Alienware M14x gets caught in wild: 14-inch gaming notebook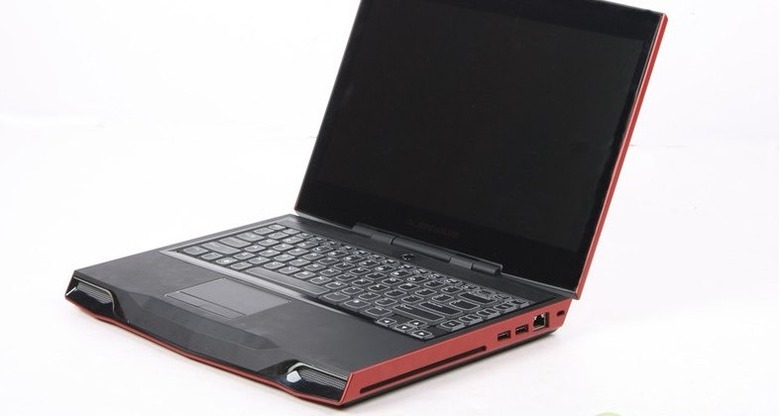 Dell is yet to confirm the upcoming Alienware M14x, but that hasn't stopped details of the 14-inch gaming notebook from leaking out ahead of time. We've already seen the specs leak, and now it's the turn of some in-the-wild shots that have shown up at Chinese site ZOL.
They show the usual chunky, angular lines we're familiar with from Alienware machines these days, along with a backlit keyboard which can, as with the M11x, be cycled through various hues. Ports include three USB 2.0, HDMI, Mini DisplayPort, VGA, ethernet, various audio in/out and a memory card reader.
As for the guts of the notebook, we already knew that there'd be an Intel Core i7-2820QM processor along with either 1366 x 768 or 1920 x 1080 displays, plus a range of HDD and SSD storage. Graphics are courtesy of NVIDIA's GeForce GT555M GPU, and there'll be optional embedded WiMAX or LTE.
[via Engadget]