Alexa now knows if your August smart lock door is shut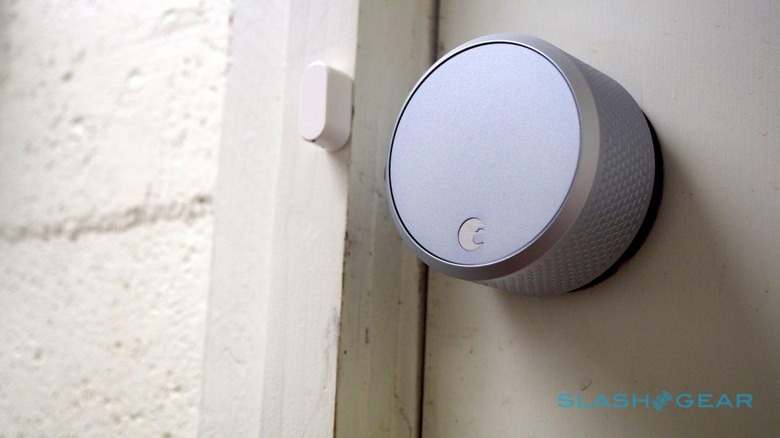 August's DoorSense system, which alerts users if their door hasn't properly closed, has been added to the company's Alexa skill. The update, which requires certain lock models in August's line-up in order to work, means that those with an Amazon Echo or other Alexa-powered device can now ask the smart assistant for an update on whether their door is actually closed or not.
DoorSense was added to August's line-up back in September, part of the new August Smart Lock 3rd Generation and the Smart Lock Pro. It relies on a small magnetic sensor mounted to the door frame – either on the edge, or embedded into the frame – which the lock uses to spot whether it's been fully closed or not. Previously, while Alexa and the August app could tell you whether the bolt had been thrown, there was no way of knowing if that actually meant the door was secured.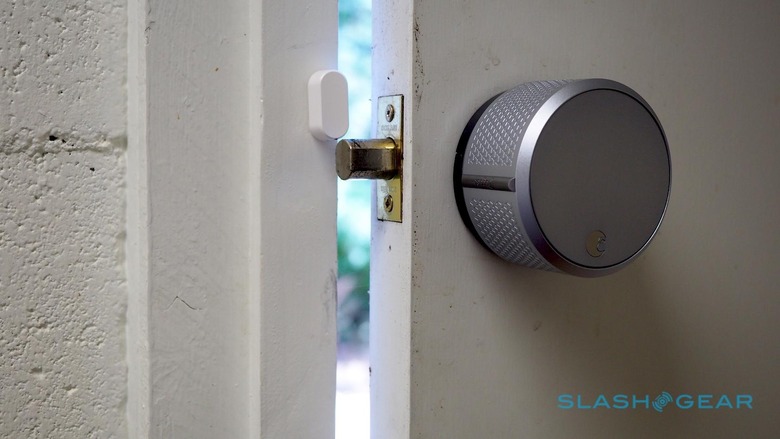 That notification of a successfully closed door has until now been restricted to the August app itself, where it's shown with a hatched line rather than a solid one. With today's Alexa skill update, however, by asking "Alexa, ask August if my door is locked" the virtual assistant can confirm the same information.
Alexa had already had the ability to remotely lock a door fitted with an August lock, using the "Alexa, ask August, lock my door" command. Users can optionally have the assistant unlock the door, too. However, that requires a 4-12 digital PIN code be programmed during the setup process, so that those who shouldn't have access can't trigger an unlock just by shouting to an Echo within earshot.
MORE August Smart Lock Pro Review
In order to link an August lock with an Echo, the former requires a WiFi bridge. The August Smart Lock Pro comes with August's Connect in the box; that's also available separately for those with the third-generation lock. However, if you've got an August Doorbell Cam Pro, that will also work as a WiFi bridge.
It's been an interesting few months for August. After the company launched its latest line-up of smart home devices in September, it was acquired in October by Assa Abloy, the company that owns well known lock-maker Yale. Although Yale does have a few connected locks of its own, including the upcoming Linus Lock which will work directly with Alphabet's Nest range, it's not an area which the company is known as much as August has been.