Age Of Empires Coming To iOS And Android: First Of Many Microsoft Titles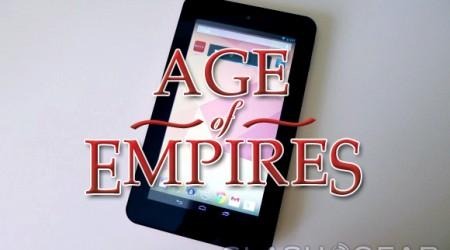 This week the folks at Microsoft Studios have made their intentions with classic games from the golden age of PC gaming clear: it's time to go mobile. The first title to be moving to both Apple's mobile operating system iOS and Google's Android will be the castle defense game Age of Empires. This game is part of a series of games with the same title, here coming to mobile devices by the end of 2013.
This announcement places Age of Empires as a free-to-play title with what will certainly be a host of in-game purchases inside the year. This game will likely be joined by single-player and multi-player online gaming for the iPhone, iPad, iPod touch, and a massive collection of high-powered Android tablets and smartphones.
The Microsoft Corporation announcement this week noted Japanese smartphone game maker Klab Inc to be joining the party as a collaborator. It'll be through Klab, not Microsoft directly, that a collection of games from Microsoft's archives will be springing forth. This effort comes not long after successful bids by several companies this year alone to bring "classic" gaming titles back from the dead with mobile iterations.
You'll also find the handheld toy game Tamagochi to have made waves not too many weeks ago while the app development group Retrobomb lead the way with Expendable Rearmed. The latter title was optimized in part for NVIDIA TegraZone release in November having originated on the PC and Sega Dreamcast – a defunct gaming system with many titles ripe for the picking. Expect more, soon!
VIA Reuters