Age of Conan MMO is taking beta applications - receives 50,000 applicants in the first day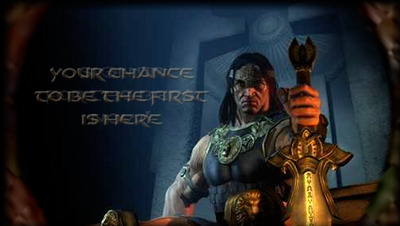 If you haven't heard of the new Age of Conan MMO, you might want to check it out. It has been named one of the most highly-anticipated games of the year, and won 'Best MMO of E3' last year. The best part is that they've opened up beta testing to the public.
You might want to get your beta application in soon though, at the rate people are signing up they may stop taking applications for a while. They opened up registration last weekend and had over 100,000 applicants. 50,000 signed up within the first 24 hours.
The game is due out on October 30th of this year and promises to give games like WoW a run for their money.
Thanks Terri!
[via press release]