Aerosmith signs exclusive deal with Activision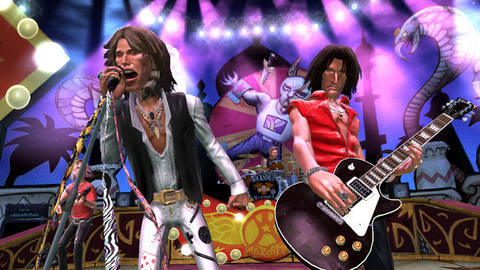 I have some very sad news for Aerosmith fans. If you enjoy rocking out to some classic Aerosmith in Rock Band, you'd better get used to Train Kept a Rollin', because that's all you're going to get.
I guess this isn't a huge shock, what with Guitar Hero: Aerosmith coming out in just a couple of short months, but the band has signed an exclusive deal with Activision. That means no Sweet Emotion for Rock Band.
Personally I'm bummed out to hear this. I enjoy both franchises, and it is kind of cool seeing how some of the same songs are interpreted into the different titles. It's not surprising to hear about an exclusive contract like this, and I'm sure it won't be the last.
[via Game|Life]