Acura NSX Concept channels Honda heritage with hybrid power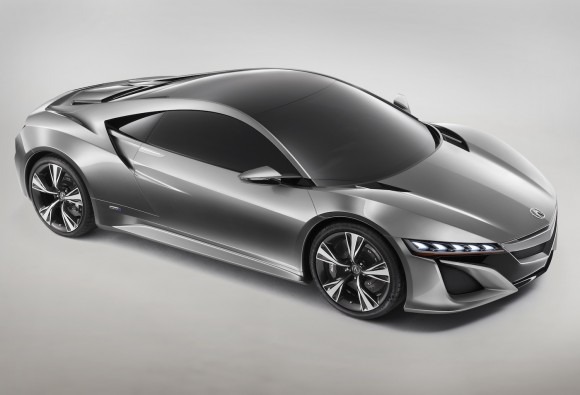 The much-loved Honda NSX has been reborn as the Acura NSX Concept, a Sport Hybrid all-wheel-drive tease of a new sports car Acura says we can expect on the market in around three years time. Pairing a mid-mounted V6 engine and two electric motors in a lightweight shell, the Acura NSX Concept uses a new bilateral torque adjustable control system that can instantly generate negative or positive torque to the front wheels while cornering.
It's all part of what Acura reckons was part of the original appeal of the NSX: "high performance through engineering efficiency." The SH-AWD (sport hybrid all wheel drive) system runs its power through a dual-clutch transmission, while an electric motor provides "supercar acceleration" with the least possible impact on efficiency.
Acura isn't saying quite how efficient the NSX Concept actually is, however, preferring to point to a respectable power-to-weight ratio. Unfortunately it doesn't say either power or weight either, leaving us somewhat in the dark about performance overall.
Still, it looks amazing and we're not the only ones who have fond memories of the original NSX, so you can bet this is a project Honda fans will be watching closely. More details in the video below.
[vms 21bf74e6ca9068032d62]