Acer Tempo WM6.1 smartphones coming April & May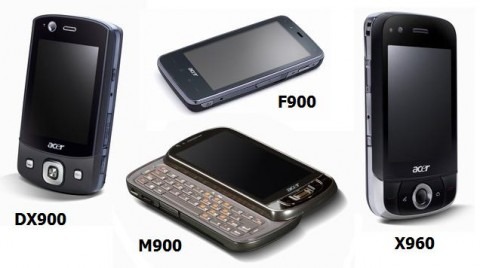 Acer's Tempo series of Windows Mobile smartphones will begin shipping this month and May, according to a company spokesperson cornered at the recent press event.  Acer also confirmed that at least one Android handset was in the works, despite their CEO dismissing the immediate possibility of an Android-based netbook.
The Acer Tempo range consists of four models at present, all announced at Mobile World Congress back in February.  All use touchscreens and have HSDPA; the the DX900 and X960 have 2.8-inch VGA panels, while the M900 and F900 have 3.8-inch WVGA panels.
Acer wouldn't be drawn on which handset was expected to launch first, nor any pricing for the devices.  There's also no confirmation on which carriers Acer has been working with, or whether it plans to offer the smartphones unlocked.
[via The-Mobiler]