Acer Liquid Jade smartphone revealed with Leap wearable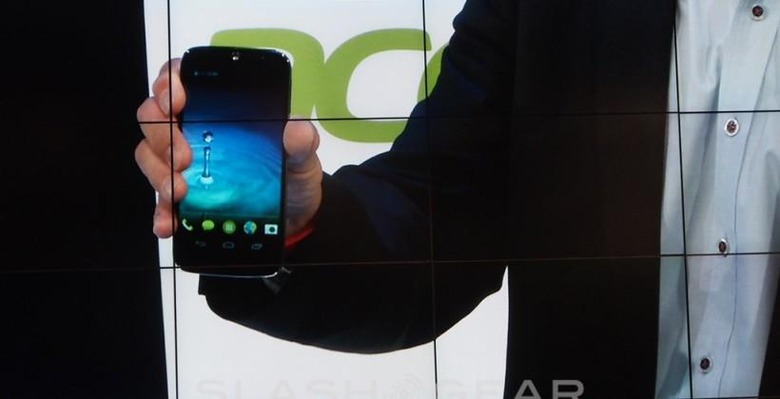 Acer has shown off its new flagship smartphone, the Liquid Jade, along with a companion wearable, the Liquid Leap. The new smartphone has "no sharp surfaces," Acer says, with a Gorilla Glass fascia that curves into the edges, and will work alongside the Leap wristband that tracks fitness as well as showing notifications like calls and messages on its integrated display.
Acer is playing the specifications close to its chest, though the Liquid Jade looks to run to around 5-inches. It'll be offered in a range of colors, but there's no word on what processor is inside, nor things like connectivity, camera resolution, or exact dimensions.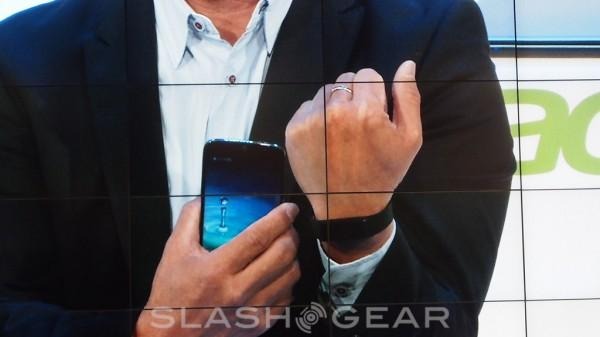 The Liquid Leap, meanwhile, is 17mm thick and looks to follow notification and health trackers like LG's LifeBand Touch rather than positioning itself as a more comprehensive smartwatch. There's no Android Wear here, just a simple display which can show notifications and alerts, and from the sound of it allow basic replies to be sent while your phone is in your pocket.
As for whether either will hit the US, Acer isn't saying. The smartphone will land in the rest of the world in July and August, as Acer talks with US carriers about a release there. As for the Liquid Jade, Acer plans to launch it as a "companion" in select markets at the same time.
No word on pricing at this stage for either device, though the Liquid Leap could end up bundled with the phone rather than sold separately.