Acer Chromebase 24 is first with Intel Core inside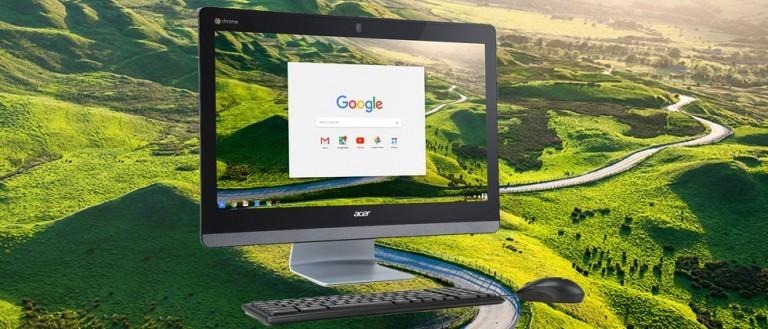 This week the folks at Acer have revealed the Acer Chromebase 24, the first Chromebase with Intel Core processors inside. This machine also rolls with features that point it directly at video conferencing and business, with four digital microphones and an adjustable HD webcam. This is the largest Chrome OS device on the market – the largest display, that is to say – with a 23.8-inch Full HD panel up front. This device's chassis has the ability to tilt from – 5-degrees to 30-degrees, for optimum viewing and conferencing.
Chromebase is one of three major "Chrome" device categories – you can also buy Chromeboxes (sort of like desktop machines), and Chromebooks (laptops, or notebooks). The Chromebase is roughly equivalent to the everyday all-in-one PC in looks, while inside you'll find Google's own Chrome operating system.
"Intel Core processors work seamlessly with Chrome OS to deliver the incredible performance and graphics that consumers and businesses expect from an all-in-one desktop," said Gregory Bryant, Corporate Vice President and General Manager, Desktop Client Platforms Group, Intel.
"With smooth video conferencing, a great HD video experience and ability to multi-task, the Acer Chromebase 24 with Intel Core is an exciting all-in-one design."
At this time Acer has not released pricing or availability for this machine. We'll know more soon! Stick around our Acer tag portal for hands-on action and more from CES 2016.