Acer Aspire One Gets FCC Dismantle Photoshoot
Acer's entrant to the netbook market, the Aspire One, has hit the FCC and been promptly dismantled.  Often these photo-sets are primarily of interest to those who simply enjoy watching gadgets being broken open, but this time round there are a few interesting details about potential future storage updates and a revealing shot of the extended battery.
jkkmobile have spotted that the housing for the SSD and HDD (pictured above) versions are different, Acer obviously taking advantage of the fact that 8GB of SSD storage is more compact than a 120GB notebook drive.  They're suggesting that it could impact which model might be more straightforward to upgrade in future.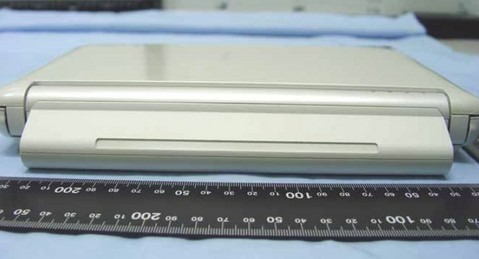 Meanwhile, the shot of the rear of the Aspire One tells us just how far the extended 6-cell battery protrudes.  Contrast that with the Eee PC 901, which does a better job of fitting its large standard battery within the casing.
The Aspire One has been priced from $379.