Acer Aspire 3951 Ultrabook caught in leaked photos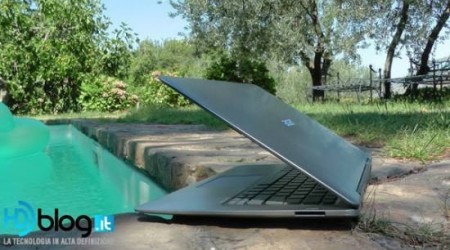 The Acer Aspire 3951 Ultrabook has been revealed with more detail in some leaked photos. We've seen some renderings of the ultra-slim laptop in the past when it was first rumored back in early August. These new images, however, are photos of the actual laptop out in the wild.
The Aspire 3951 will be the first ultrabook from Acer and has most recently been rumored to launch as early as September to go head to head with an ultrabook from ASUS. Both ultrabooks, however, will ultimately be tempting fate against the popular MacBook Air.
The Acer ultrabook is expected to initially be available in only a 13.3-inch model running Intel's Sandy Bridge Core processor. It can be configured with either a 250GB HDD or a 500GB HDD. Another option is a 160GB SSD. Connectivity will include WiFi, Bluetooth 4.0, HDMI, and USB. Pricing is estimated to be between $768 and $960.
[via Netbook News]